Which are the best alcohol-free and low-alcohol beers? Here are my top-rated zero alcohol beers and lagers under 0.5% ABV.
Low-alcohol and alcohol-free beers have come a long way in the last few years.
Sure, there are still some terrible ones out there. But there are also loads of quality non-alcoholic beers and lagers on the market, some of which rival their higher-ABV equivalents in taste, aroma and mouthfeel.
To discover the best ones, I've reviewed more than 50 of non-alcoholic and low-alcohol beers and lagers from brewers big and small in 2018, and I'm adding more each week in 2019.
These are my 20 highest-rated alcohol-free beers and low-alcohol beers, including ales, craft beers, stouts, IPAs, lagers and non-alcoholic wheat beers. Plus a list of all the non-alcoholic beers I've reviewed with their ratings.
All these alcohol-free beers below come in at 0.5% ABV or less. Drinks under 0.5% ABV aren't covered by licensing law in the UK and are considered alcohol free or non-alcoholic in the US and Europe.
So, which is the best alcohol-free beer?
My best low-alcohol and alcohol-free beers
Dry-hopped with Simcoe and Mosaic hops, Kehrwieder's "ü.NN" IPA has a cracking aroma and a sweet, malty flavour. It looks gorgeous once poured too.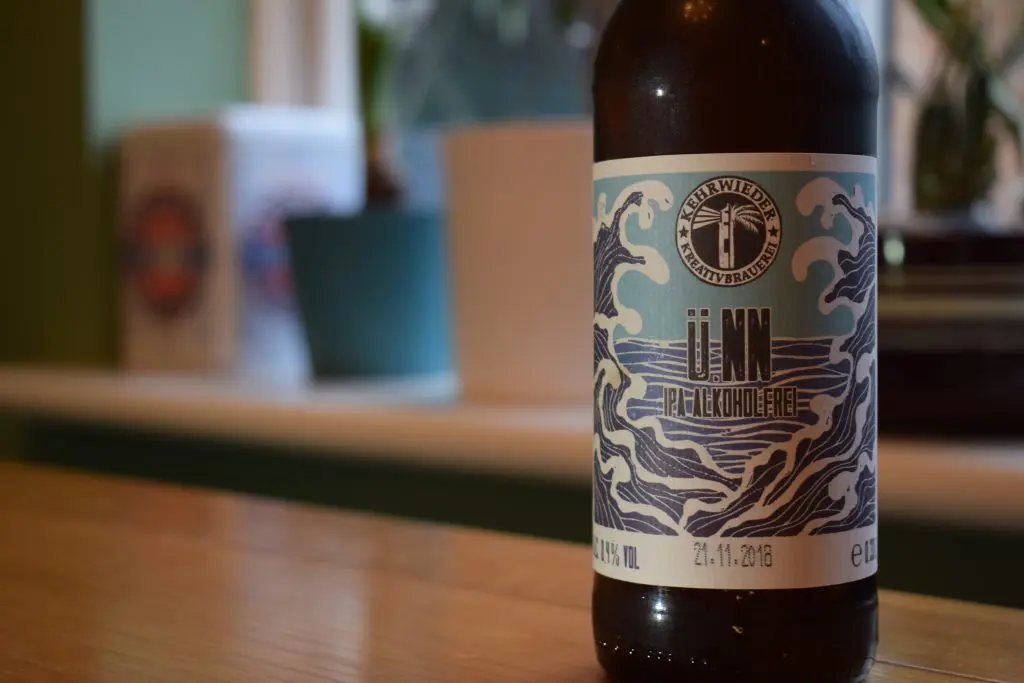 It would be easy to mistake ü.NN for a full-ABV pale ale. All that's missing is the alcohol burn at the end.
Lovely stuff. It's just a pity that it's quite hard to get hold of in the UK.
Infinite Session "Pale" is a nicely balanced alcohol-free beer that uses a variety of hops and malts to produce caramel and tropical fruit aromas and flavours alongside a full body.
A great beer.
With hints of coffee, cocoa and vanilla in the aroma and flavour, plus a fluffy head and a thick mouthfeel, this has all the elements of an excellent milk stout, minus the alcohol.
A stunning drink, perfect as an after-dinner beer or something to enjoy by the fire in the colder months.
Originally a 1.1% beer, "Nanny State" flew under the radar when Brewdog first released it in response to media hysteria over its imperial-strength beers.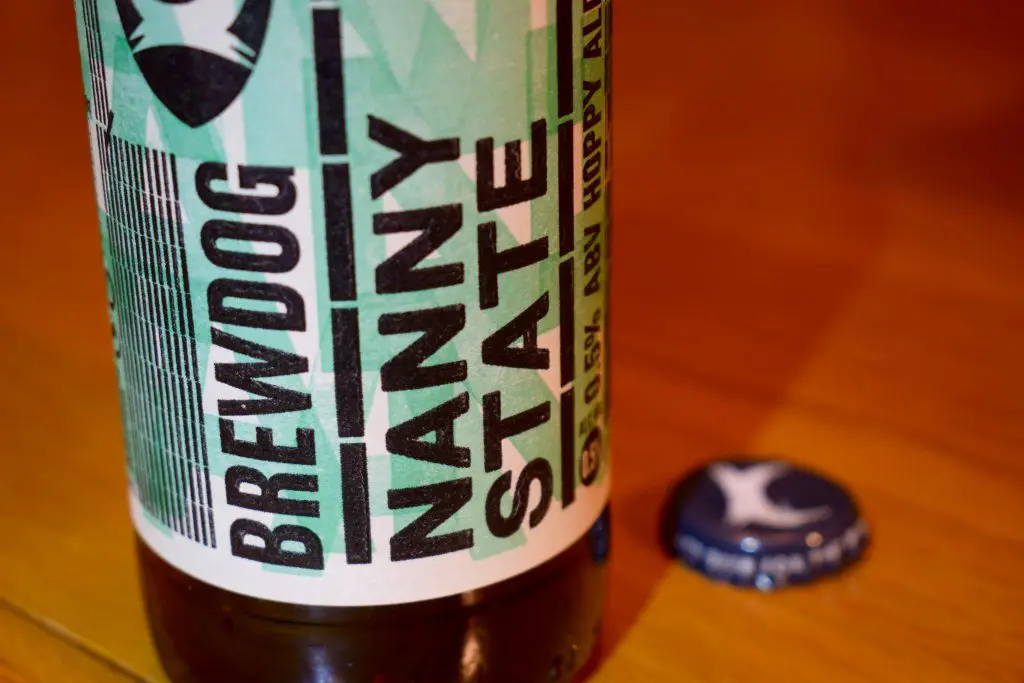 Now, it's much easier to get hold of a bottle or can of Nanny State. A ruby-coloured ale, Brewdog uses five hop varieties and eight types of malt to achieve the taste, aroma and mouthfeel you'd expect from a higher-strength beer.
And while it's not as good as Brewdog's best beers, Nanny State is better than most breweries' alcoholic offerings.
It's low in calories too – just 26 per 330ml.
Nirvana is a specialist low-alcohol brewery, which produces four core beers under 0.5% ABV.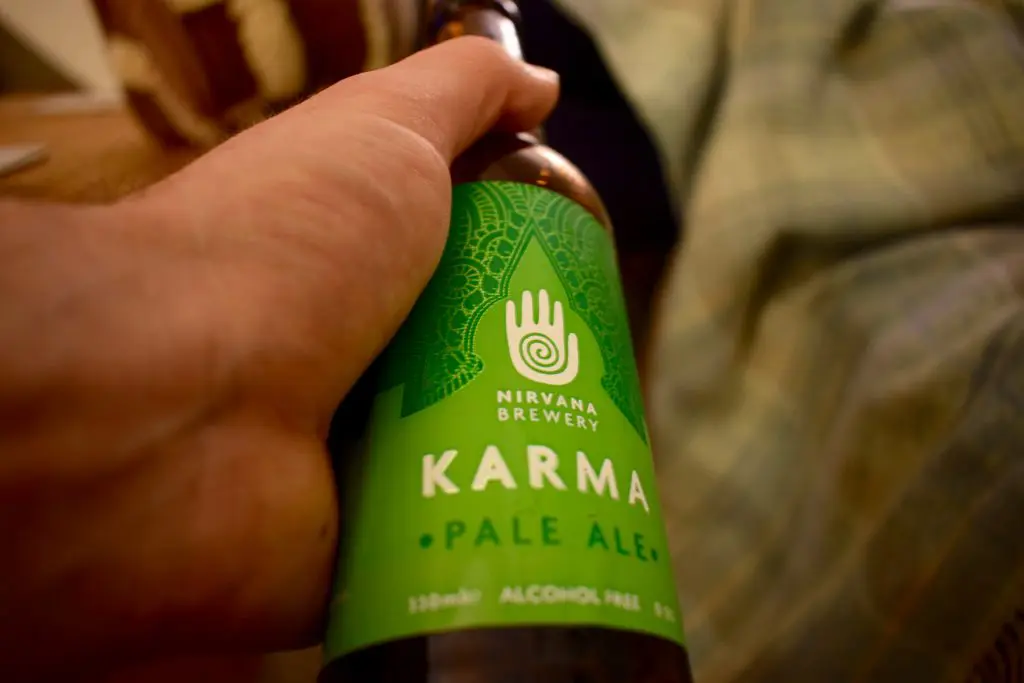 "Karma" is the pick of the bunch. This is a nicely balanced pale ale, which oozes citrus and mango aroma and flavours. It's not overly bitter, so it's a great thirst-quencher.
Karma's low in calories too – just 30 per 330ml bottle.
Big Drop "Citra Pale Ale" is a limited edition version of the brewery's flagship "Pale Ale".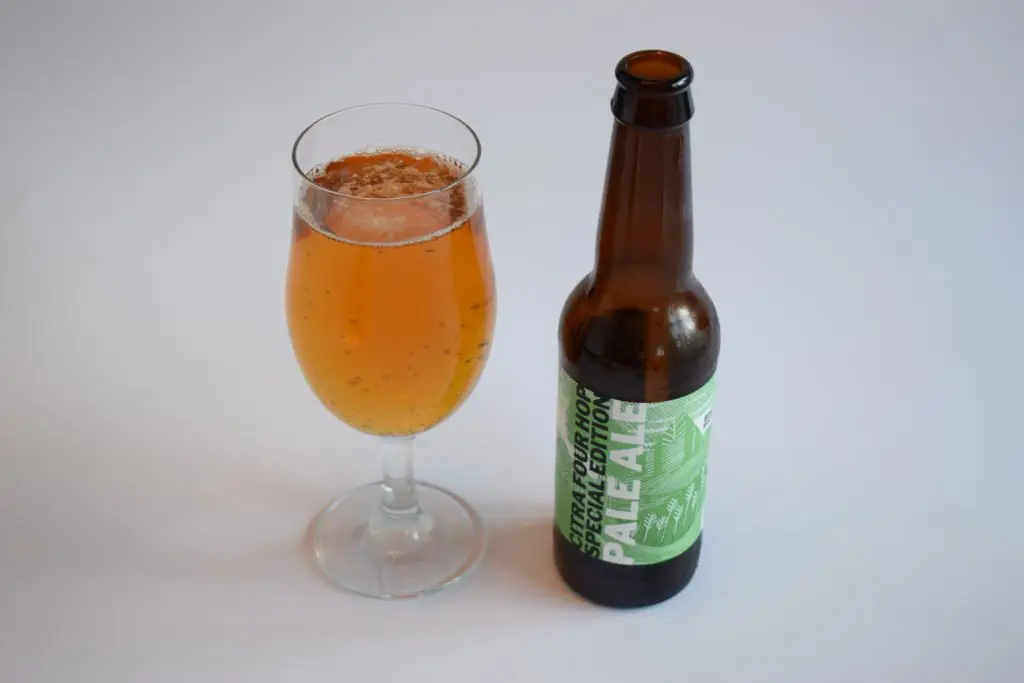 It contains four types of hops, with a focus on the relatively new US hop, Citra. As a result, it's fruitier than the original with many of the tropical and grapefruit aromas that the Citra hop is famous for.
A gorgeous beer if you like your new world hops.
Lucky Saint is UK-based but brews its lager in Germany.
With a sweet aroma, a luxurious mouthfeel and complex fruity/malty flavour, it's a cut above the mass-produced alcohol-free lagers that have flooded the market in recent years.
Many traditional breweries have tried – and failed – to produce a decent alcohol-free pale ale to go alongside their full-strength ranges.
Adnams has finally cracked it with its alcohol-free version of its popular "Ghost Ship" pale ale. It has a superb mouthfeel and an aroma that's loaded with tropical fruits. It might it even be better than bottled version of the original.
A little lighter than its "Stout", Big Drop's alcohol-free "Brown Ale" is another dark ale that features vanilla and cocoa among its flavours.
Brewed to an English-style recipe, it's low on hop aroma and bitterness with a deliciously smokey malt base.
A handy non-alcoholic beer for fans of porters and low-ABV stouts.
If those gimmicky cinnamon-loaded beers that always appear in the run up to Halloween and Christmas have put you off spiced ales, Big Drop Brewing's version will likely make you think again.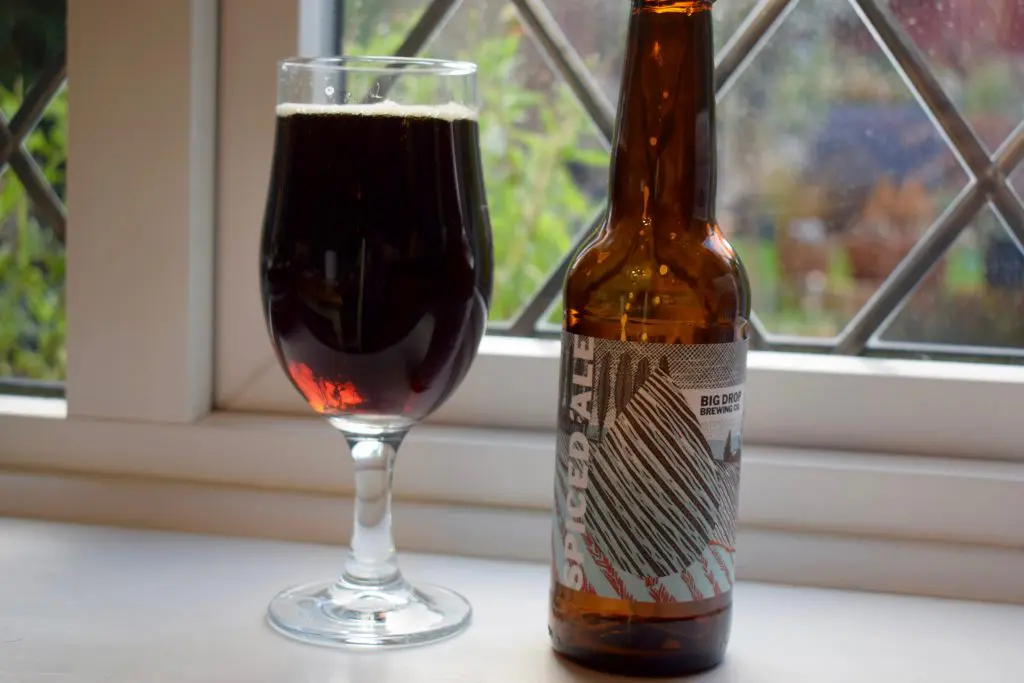 The spices at play in this one are cinnamon, ginger, nutmeg and cloves. Rather than overwhelm this non-alcoholic beer, they add a little warmth to the other flavours, which include a little burnt chocolate and a hint of berry.
Related: Why you might decide not to drink non-alcoholic beer in pregnancy
This fruit sour is a collaboration between east London's Nirvana and London Fields breweries.
Made with UK-sourced blueberries, saffron and ginger, it's tasty and refreshing and a great option for those who don't normally drink beer.
Schneider Weisse, which specialises in wheat beer, helped prevent the style dying out in the 70s.
It's produced this alcohol-free version since 2002. The creamy mouthfeel steals the show. The flavour, which is the perfect balance of sweet and bitter, isn't bad either.
"Hallo, Ich Bin" is Mikkeller's attempt at an alcohol-free Berliner Weisse, a sour beer that originates from – you guessed it – Berlin.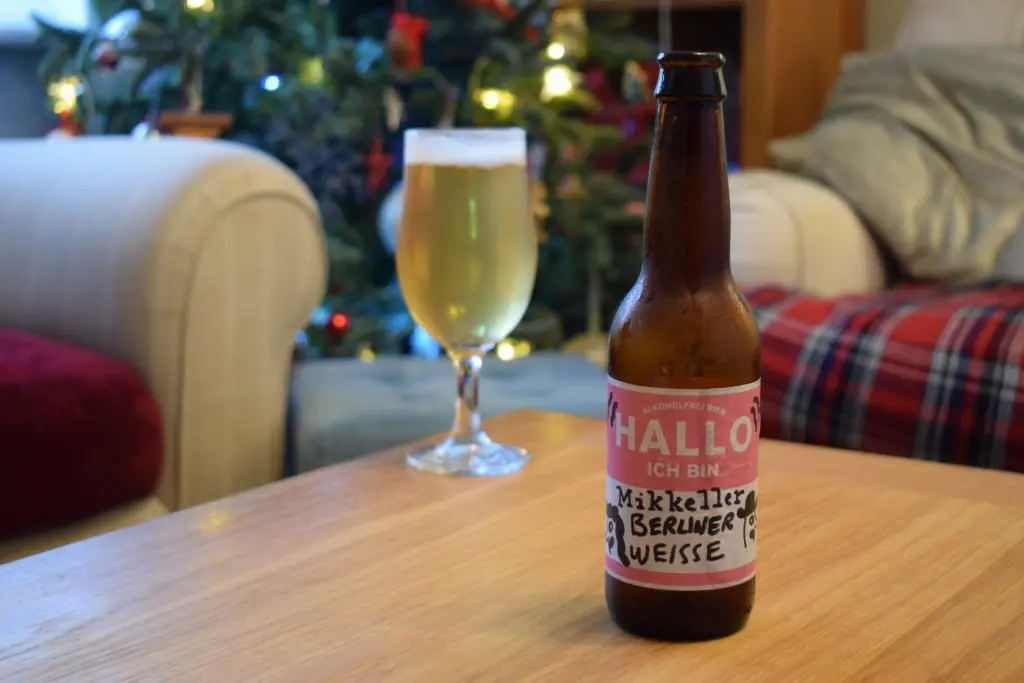 Many people drink Berliner weisses with fruit syrup, but there's no need with this one as Mikkeller's yeast has conjured up a lot of fruitiness in the aroma and flavour. There's some other interesting flavours in there too.
Another classic alcohol-free effort from Mikkeller.
Labelled as a lager-style beer but more like a saison or Belgian wheat beer, this is one of hundreds of beers produced over the years by Denmark's Mikkeller brewery.
Sweet and sour on the nose and in the mouth, expect aromas of mango and lychee and flavours of wheat, lemon and orange. Nice.
Another exercise-themed alcohol-free beer from Mikkeller. "Energibajer" is a wheat beer but its more reminiscent of an American modern-style ale with mango and pine in the aroma and caramel mixed with tropical flavours in the taste.
The foam clings to the side of the glass as you drink, so it looks ace too.
Although this is lacking the tropical fruit flavours of a typical New England IPA (NEIPA), you still get pine, citrus, grass and a little malt combining to create a complex and tasty ale.
Hazy with a gorgeous head, it looks the part too.
Big Drop's experimental head brewer Johnny Clayton has used a few tricks to produce a pale ale that rivals its higher-strength equivalents in taste, aroma and mouthfeel.
Like all of Big Drop's brews, there's lactose to give the beer body. Plus a little lime for the citrus aroma and flavour you expect from a hoppy pale ale.
From London via Bavaria, this hellas-style lager comes in at just 66 calories.
Add its sweet, biscuity aroma and clean malty flavour and you have yourself a lager you'll be happy to reach for whether you're into keeping fit or not.
By Bavarian standards, the Maisel brewery is new – even though it was set up in the 1800s.
Today, it's still in the Maisel family. And although it's branched out into American-style craft beers, it's still most famous for its wheat beers.
"Weisse Alkoholfrei" is the low-alcohol version of its popular "Original" wheat beer. With tones of ripe banana and clove in the flavour and aroma and low bitterness, this is a great choice for those who don't usually drink beer.
With a creamy mouthfeel, people looking for a replacement for traditional-strength beer will like it too.
Score: 6.9 out of 10
Where to buy: Wise Bartender* (use the code STEADY at checkout to get 5% off your Wise Bartender order), Light Drinks
Founder Khaled Abdulgani set up Cipher in response to the negative effect alcohol was having on his mental health. The company's first brew, "Mindful", draws on the positive influences alcohol-free beer can have on your health.
Produced with a five types of American hops and a low malt bill so it doesn't need alcohol removed, Mindful is fruity with an aroma of tropical fruits and burnt citrus.
An understated, yet sufficiently complex beer.
The rest
Here are the rest of the alcohol-free beers and lagers I've reviewed that didn't make the top 20:
Over to you
What's your favourite alcohol-free or low-alcohol beer? Which ones should I review next?