Which are the best non-alcoholic beers and alcohol-free lagers for January 2021? Here's a list of all my alcohol-free beer reviews, ranked best to worst by style.
Non-alcoholic beers have come a long way in the last few years.
Sure, there are still some terrible ones out there. But there are also loads of brands producing quality non-alcoholic beers and alcohol-free lagers, some of which rival their higher-ABV equivalents in taste, aroma and body.
To discover the best ones, I've reviewed more than 100 non-alcoholic and low-alcohol beers and lagers under 0.5% ABV from brewers big and small in 2018 and 2019, and I'm adding more each week in 2020.
These are my top non-alcoholic beers, broken down by style – lagers, pale ales (including IPAs), dark beers and stouts, wheat beers and sour beers.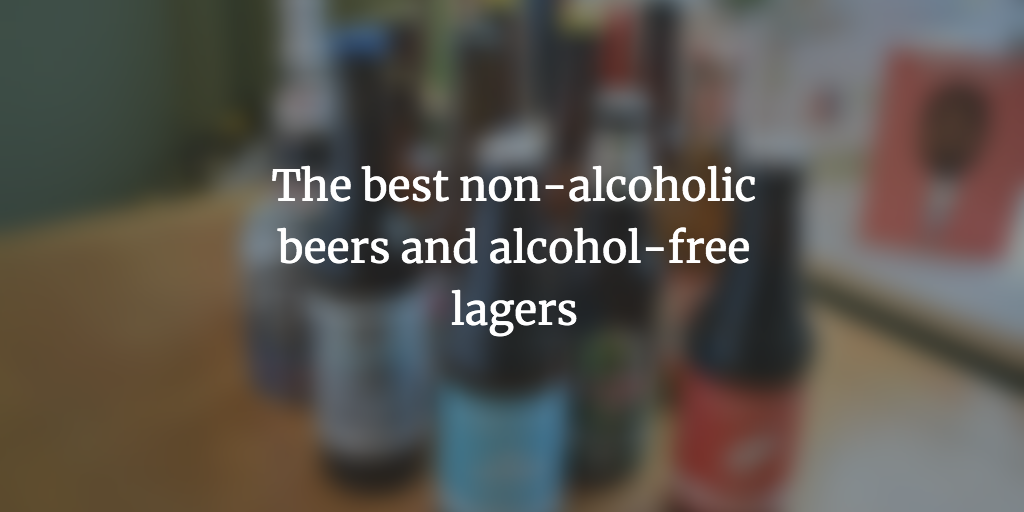 Alcohol-free and non-alcoholic explained
All the beers below come in at 0.5% ABV or less and many are completely alcohol free.
Drinks under 0.5% ABV aren't covered by licensing law in the UK. They won't make you drunk and have a similar percentage of alcohol as foods such as bananas and burger rolls. So they're fine to drink when you're off the booze and want an alcohol-free life.
In the UK and Europe, drinks under 0.5% ABV are commonly referred to as "alcohol-free" or "AF". If you're in the US, you probably call them "non-alcoholic" or "NA" beers.
The best non-alcoholic beers and alcohol-free lagers
See my overall top 15 non-alcoholic beers below, or choose a style below to see the best non-alcoholic beers in that category:
Top 15 non-alcoholic beers (all styles)
The best non-alcoholic lagers
Lager is made with a yeast that sinks to the bottom of the fermenter and works at low temperatures, which usually results in a cleaner taste than ale.
These are my top 15 non-alcoholic lagers and bottom-fermenting beers, followed by the other lagers I've reviewed.
Lucky Saint is UK-based but brews its lager in Germany.
With a sweet aroma, a luxurious mouthfeel and complex fruity/malty flavour, it's a cut above the mass-produced alcohol-free lagers that have flooded the market in recent years.
From deepish, darkish Berkshire comes this 0.5% pilsner that's sure to appeal to serious beer geeks as well as those looking for a replacement for their favourite mainstream lager.
The body is full and fizzy, without being aggressive, while the aroma features floral hops and biscuity malts.
An interesting yet clean and balanced flavour, which balances bitterness with a smidge of sweet esters tops things off.
A product of Guinness's experimental Open Gate Brewery, "Pure Brew" is a distinctive lager-style non-alcoholic beer.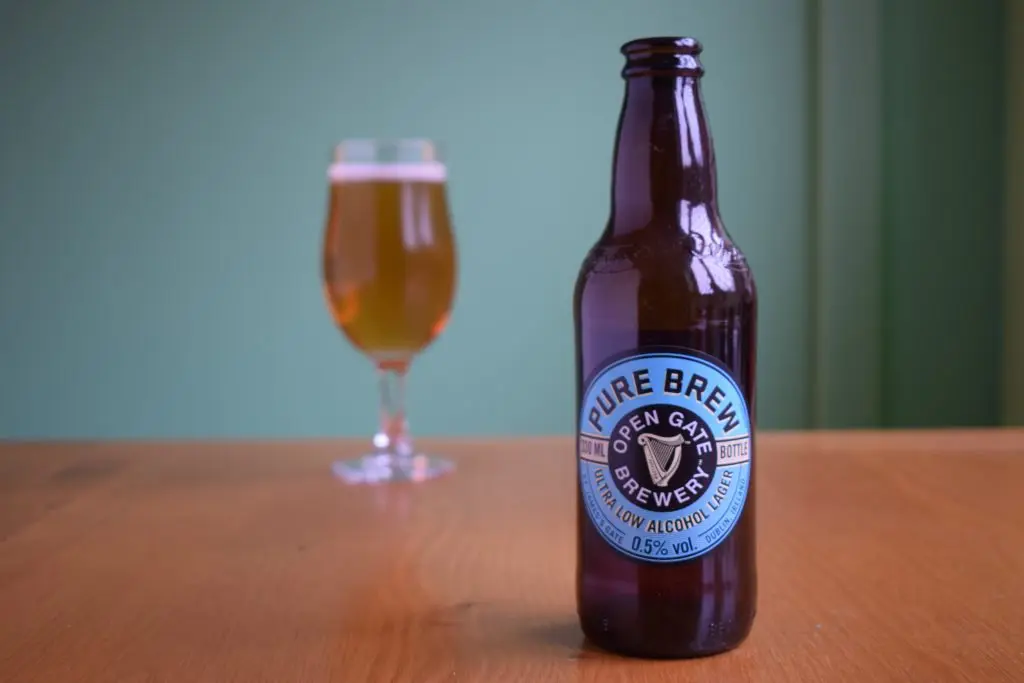 It has an exceptional, full-bodied mouthfeel and an unconventional but delicious aroma that consists of grapefruit, pale malts and lemon.
"Pils" is Infinite Session's lager, to go alongside its "Pale" and "IPA" beers.
Hopped with the perennial pils favourites, Saaz and Hallertau, Pils is herby and floral.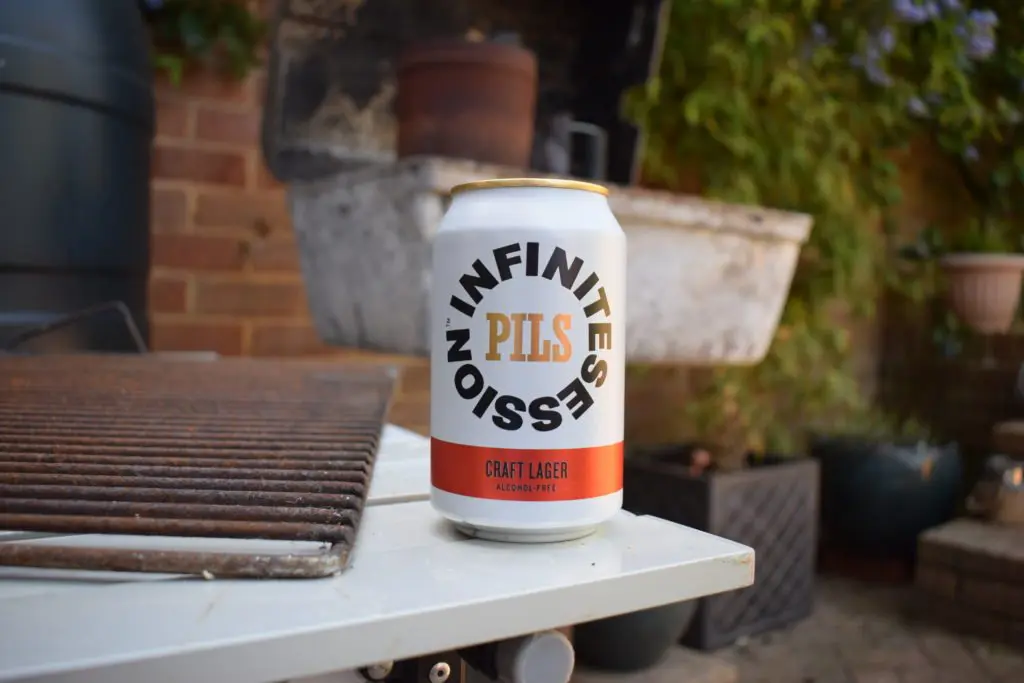 There's a balanced malty foundation to the flavours too, plus a gorgeous, velvety mouthfeel.
Labelled as a lager-style beer but more like a saison or Belgian wheat beer, this is one of hundreds of beers produced over the years by Denmark's Mikkeller brewery.
Sweet and sour on the nose and in the mouth, expect aromas of mango and lychee and flavours of wheat, lemon and orange. Nice.
Drynks Unlimited produce this alcohol-free lager in partnership with Robinsons Brewery (famous for it's "Trooper" beer, brewed to a recipe created by Iron Maiden's Bruce Dickinson.)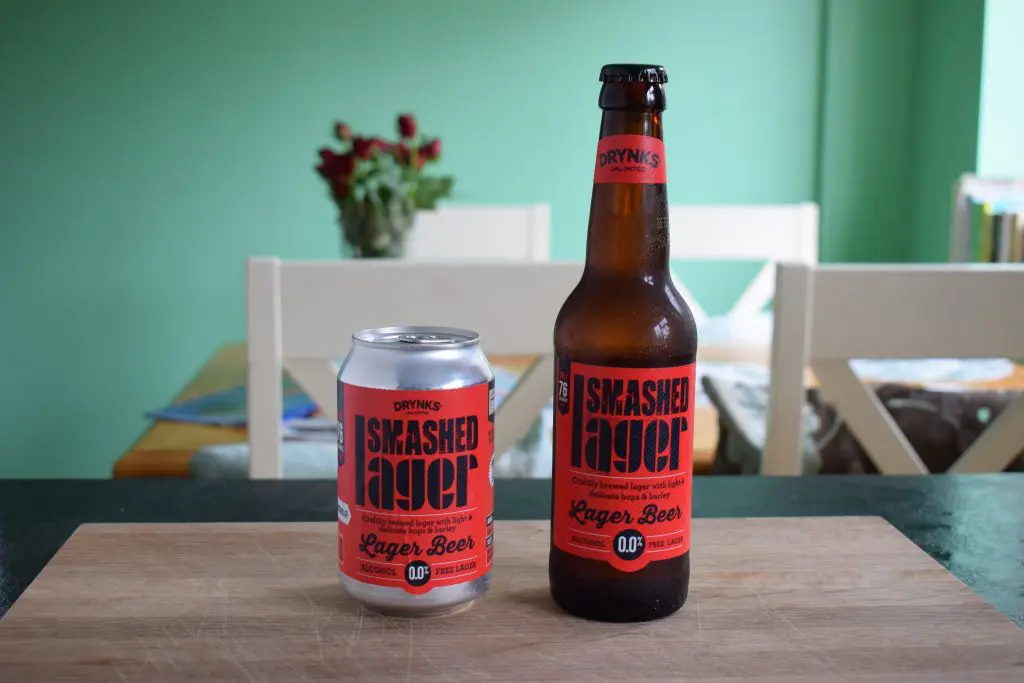 Using a technique called cool vacuum distillation (CVD) to remove the alcohol after fermentation, "Smashed Lager" features subtle flavours of honey, brown bread and citrus fruits and a well-rounded mouthfeel.
Hops and hemp feel like natural bedfellows so it's no surprise to see CBD-infused NA beers coming onto the market.
Showcasing the superb aromas of Perle and Saaz hops, Lowdown Lager is a beer infused with 8mg per 100ml of CBD (cannabidiol).
The body and flavour might not be what you want if you're after a classic lager.
But that superb aroma wins the day, especially if you're after a way to consume CBD without messing around with oils and other products.
From London via Bavaria, this hellas-style lager comes in at just 66 calories.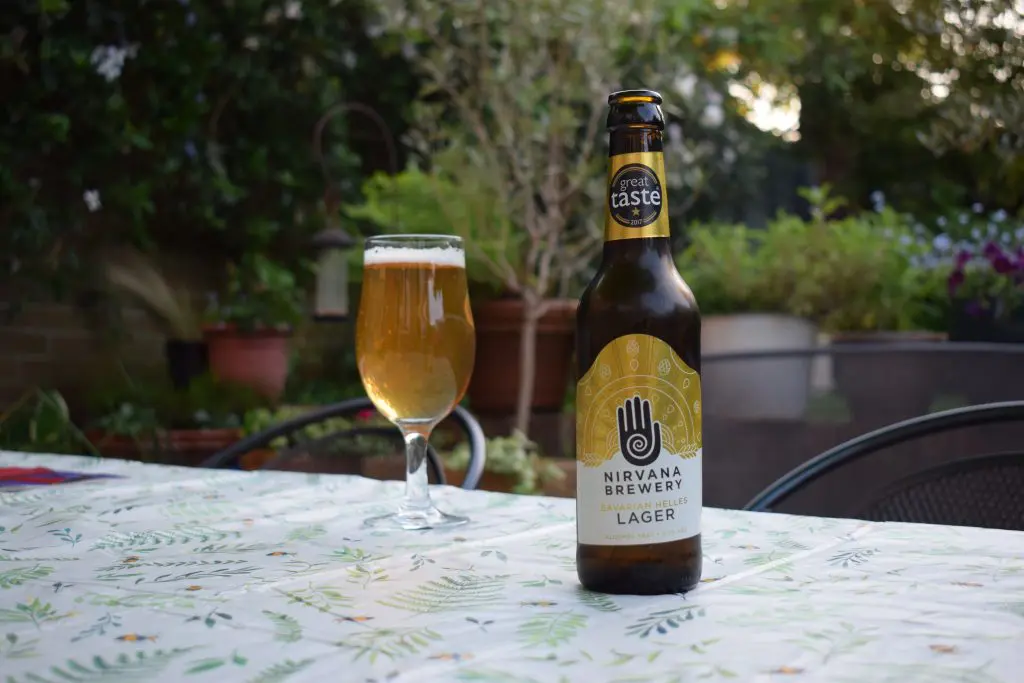 Add its sweet, biscuity aroma and clean malty flavour and you have yourself a lager you'll be happy to reach for whether you're into keeping fit or not.
"Yardarm" is the first beer from specialist ultra-low-alcohol brewery Jump Ship Brewing.
Gluten free and suitable for vegans, the beer uses Citra and Bobek hops that mash flavours of lychee and mango with a caramel, biscuity maltiness.
There's also a gentle carbonation, which will likely appeal to cask ale drinkers and well as those who love a flavourful lager.
This lager is UK brand Unltd's first AF beer. It's low in sugar with just 23 calories per bottle.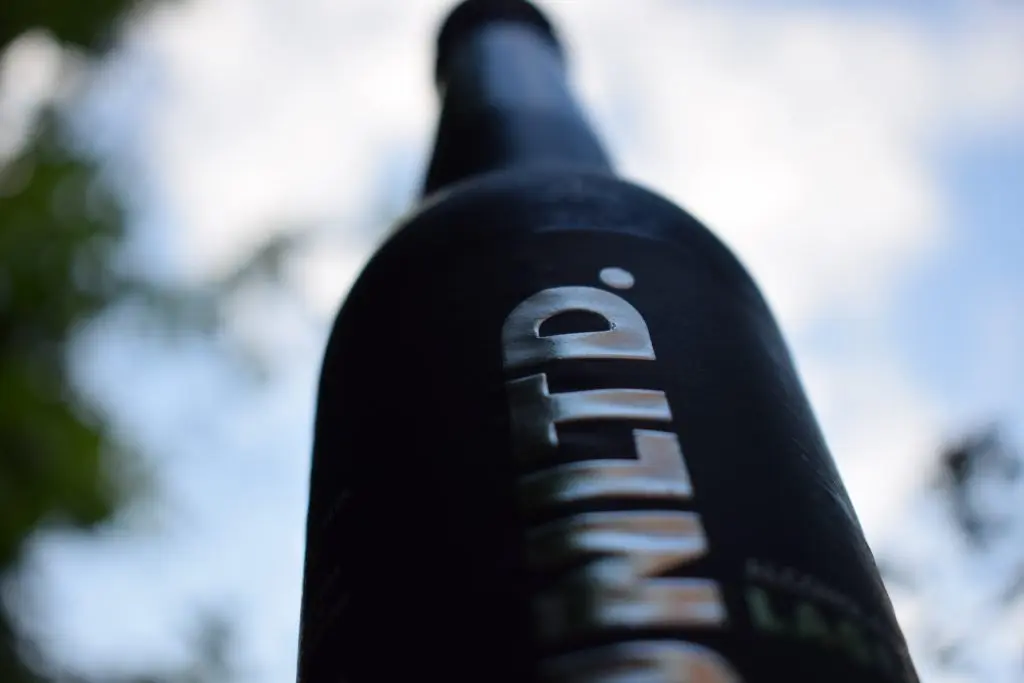 It has a cracking malty aroma with hints of caramelised sugar and honey. And although the taste doesn't quite match the flavour, its complexity will appeal to bitter drinkers as well as lager fans who seek a little variety in their beers.
Furstenberg operates out of Germany's Black Forest and has been brewing beer since the 13th century.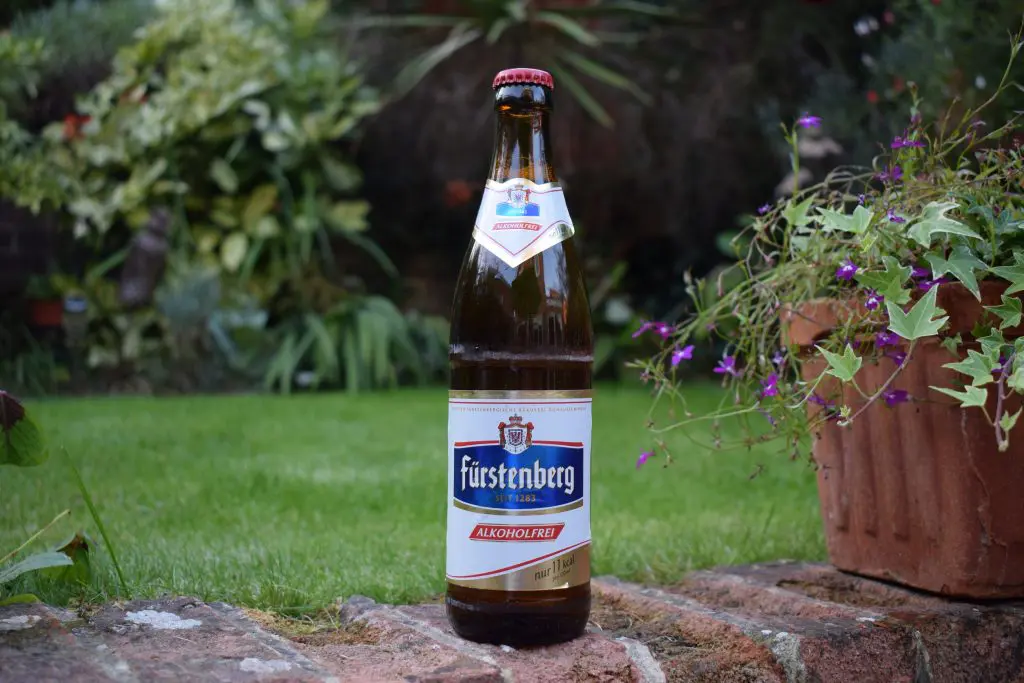 Its low-alcohol offering has an amazingly creamy mouthfeel. The aroma and the flavour aren't bad either. Decent.
Yet another German brewery that embraces alcohol-free beer, Bitburger has produced a 0% pilsner that tastes and smells great but has none of features that ruin other non-alcoholic lagers.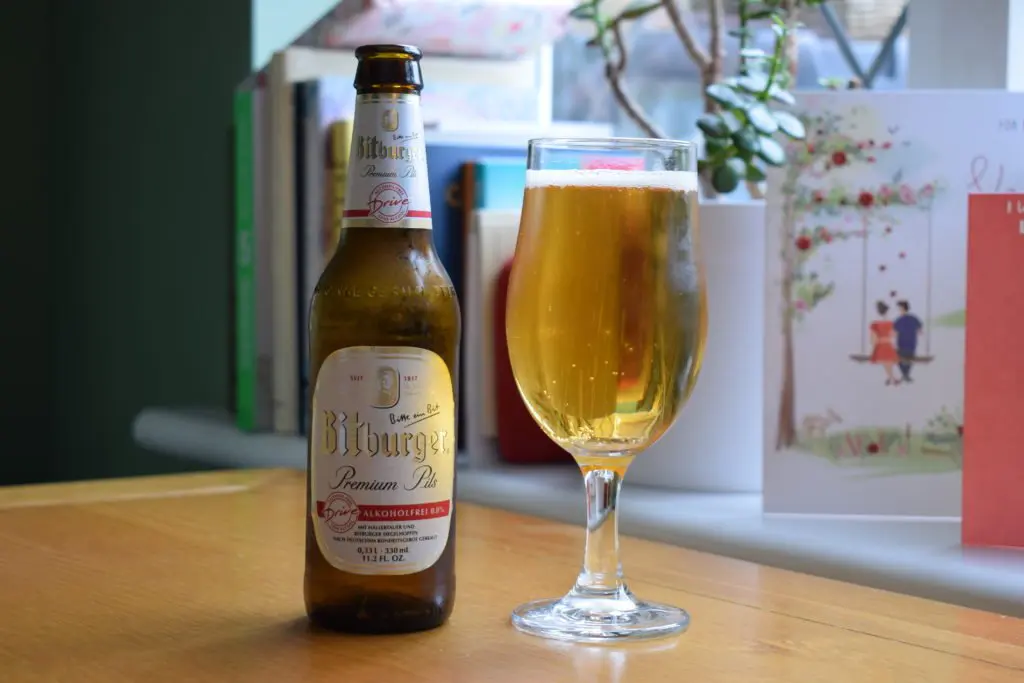 It's widely available too, not just in Europe but in the US as well.
Special Effects is second lager on this top 15 list that's dry hopped with aromatic hops more common in an IPA or pale ale.
Using a lazy yeast and malt bill that doesn't produce much fermentable sugar, it's naturally low in alcohol from the get go so hasn't had anything removed post-fermentation.
Expect a sweet and tropical aroma and caramel malts and lychee in the flavour.
Free Damm is Barcelona-brewery Damm's alcohol-free lager, available widely in the UK in many supermarkets.
Sweeter and less bitter than rivals like Beck's Blue, Free Damm is clean and malty with a lemony backbone.
It also has an impressive body with smooth carbonation.
Score: 6.8 out of 10
Stockists (UK): Aldi
Aldi took their time bring alcohol-free beer to their shelves. This is a 0% version of what many think is their version of Stella Artois, "Sainte Etienne".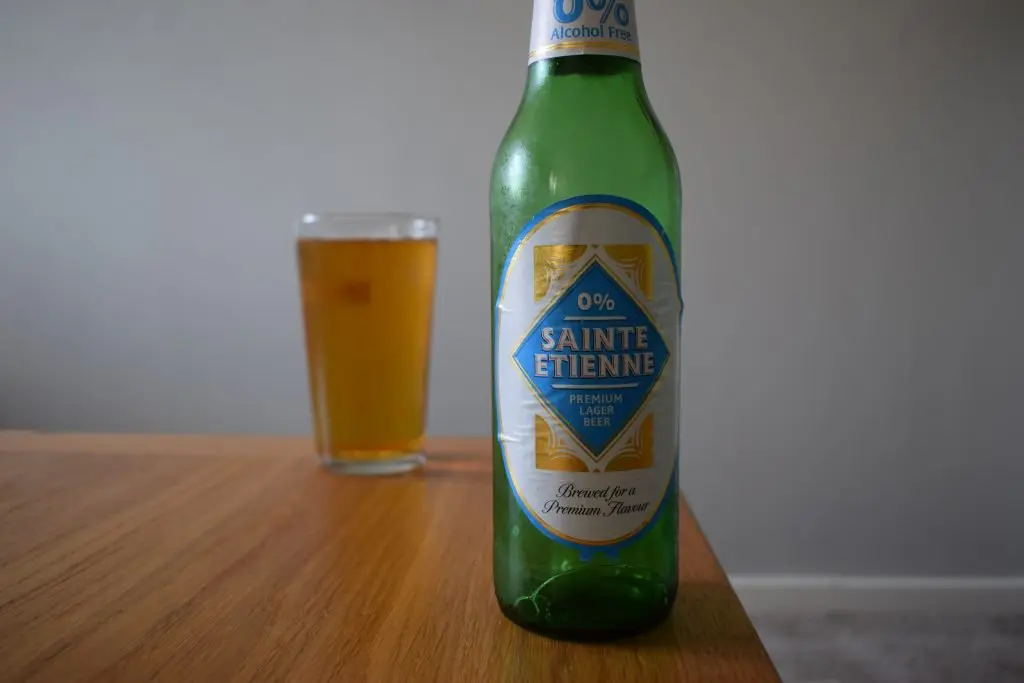 Aldi has kept things simple for this one – which is part of the attraction.
Expect a clean aroma with a touch of pepper and caramel. Plus an uncluttered flavour that weaves in a balanced bitterness.
Big Drop's Uptown lager doesn't taste like a typical lager, which isn't a bad thing.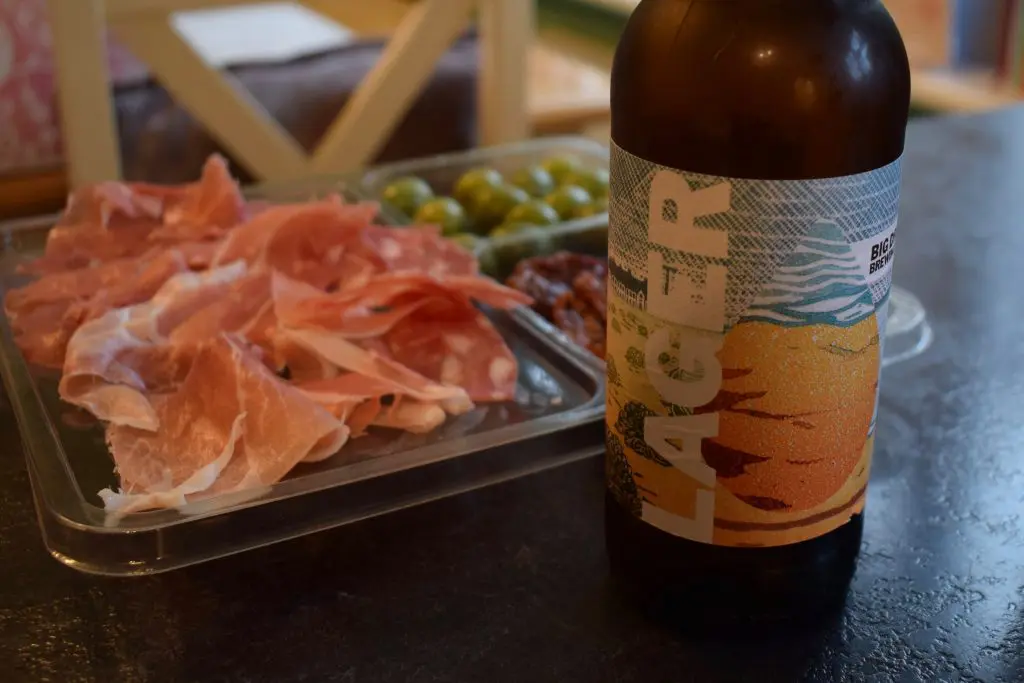 With a fruity aroma and flavour and a raspberry and oak in the aroma, this one's great for a hot summer's day, especially if you prefer your ales but want something a bit more refreshing.
Score: 6.8 out of 10
Selected stockists (UK): Wise Bartender* and some major supermarkets
Selected stockists (Australia): Craft Zero
In 2011, Sweden's Spendrup brewery allowed staff to set up their own experimental microbrewery project. One of the project's big successes was Pistonhead, a range of three lagers that Spendrup now exports to Europe and beyond.
Non-alcoholic "Flat Tire" is a 0.5% ABV version of the higher-strength lager of the same name.
Dry-hopped with Centennial and Mosaic hops, this beer starts off like a piney and citrusy ale before the cleaner flavours and aromas you'd expect from a typical pale lager come through.
Score: 6.7 out of 10
Stockists (UK): Aldi
Many an NA producer has chucked lots of aromatic hops in their lagers but few have labelled them as an IPL (India pale lager).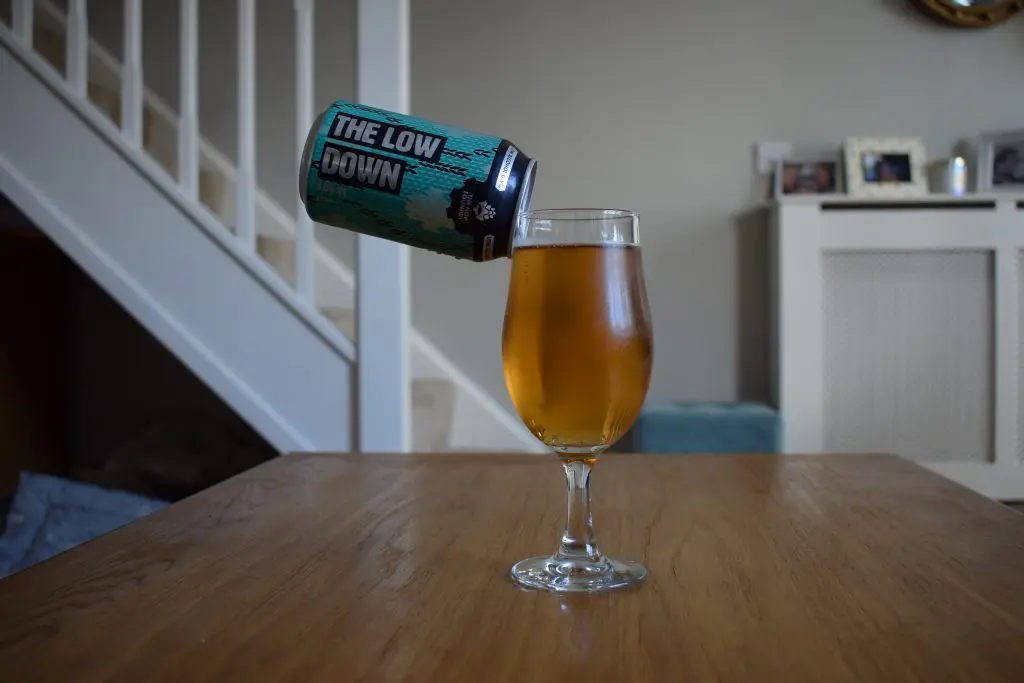 This Aldi IPL is a pretty good example of this newer style, with low malt flavours allowing tropical mango, lemon, grapefruit and passion fruit flavours to shine.
Not too shabby a beer for a discount supermarket.
Sainsbury's have developed this tasty and refreshing low-alcohol pilsner with the Czech Republic's Starpramen brewery.
It's not as good as some of the superb full-strength pilsners that come from the Czech Republic and Germany. But it's a great option if you're craving that lager taste without the alcohol.
The rest
Here are the rest of the alcohol-free lagers I've reviewed that didn't make the top 19:
The best non-alcoholic pale ales, IPAs and bitters
Ales are fermented at more ambient temperatures than lagers with yeast that floats at the top of the fermenter. These are my top 25 non-alcoholic pale ales, India pale ales, fruit-infused pale ales and bitters, followed by the other pale ales I've reviewed.
Dry-hopped with Simcoe and Mosaic hops, Kehrwieder's "ü.NN" IPA has a cracking aroma and a sweet, malty flavour. It looks gorgeous once poured too.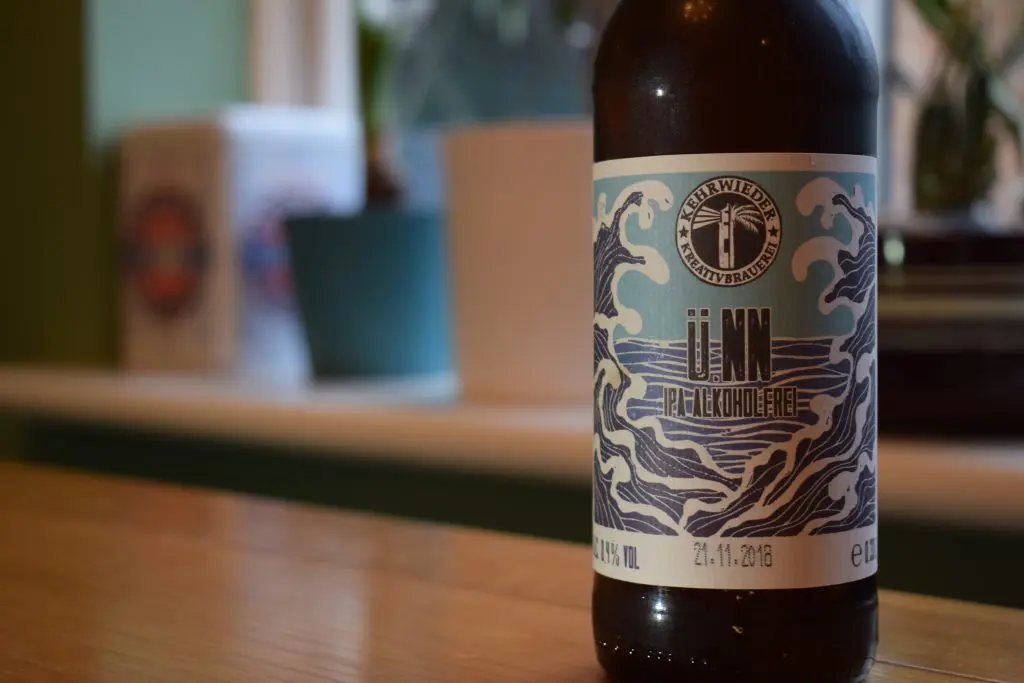 It would be easy to mistake ü.NN for a full-ABV pale ale. All that's missing is the alcohol burn at the end.
Lovely stuff. It's just a pity that it's quite hard to get hold of in the UK.
Infinite Session "Pale" is a nicely balanced alcohol-free beer that uses a variety of hops and malts to produce caramel and tropical fruit aromas and flavours alongside a full body.
The brewery produces three core beers. But this is the pick of the bunch.
A great beer.
Vanderstreek's "Playground IPA" is another cracking India pale ale, produced in a similar fashion to Kehrwieder's "ü.NN" (above).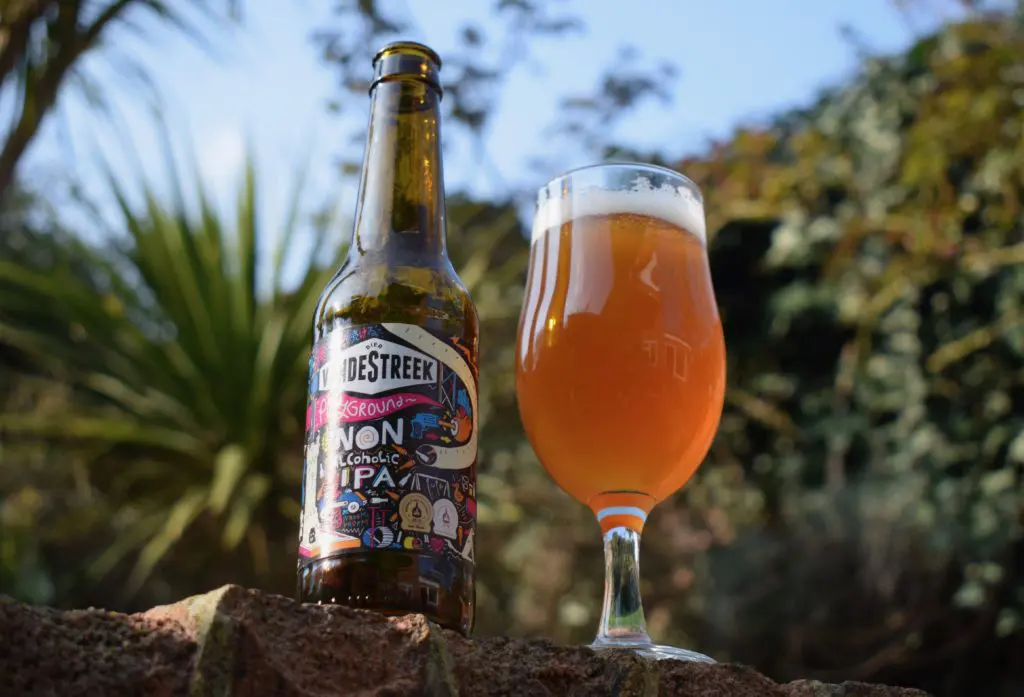 The aroma manages to weave in fruit and spice with pine, grass, coriander seed and oregano backed by a hit of mango and lychee.
The body rivals many standard brews while the fruity flavours are followed by a balanced bitterness that leaves you wanting another sip and quick.
Originally a 1.1% beer, "Nanny State" flew under the radar when Brewdog first released it in response to media hysteria over its imperial-strength beers.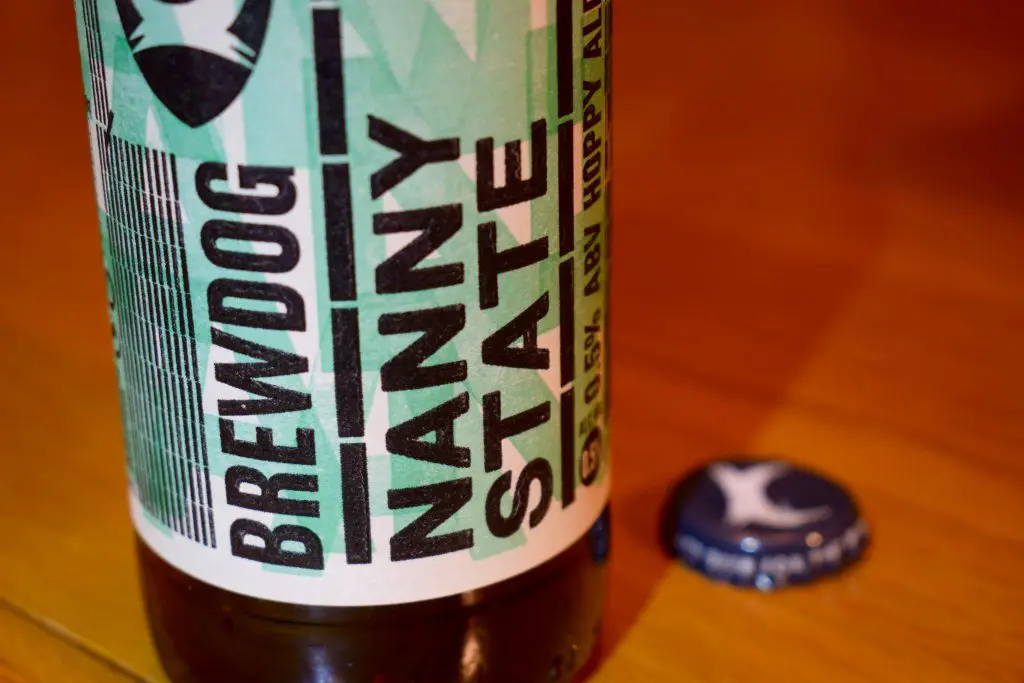 Now, it's much easier to get hold of a bottle or can of Nanny State. A ruby-coloured ale, Brewdog uses five hop varieties and eight types of malt to achieve the taste, aroma and mouthfeel you'd expect from a higher-strength beer.
And while it's not as good as Brewdog's best beers, Nanny State is better than most breweries' alcoholic offerings.
It's low in calories too – just 26 per 330ml.
Nirvana is a specialist low-alcohol brewery, which produces four core beers under 0.5% ABV.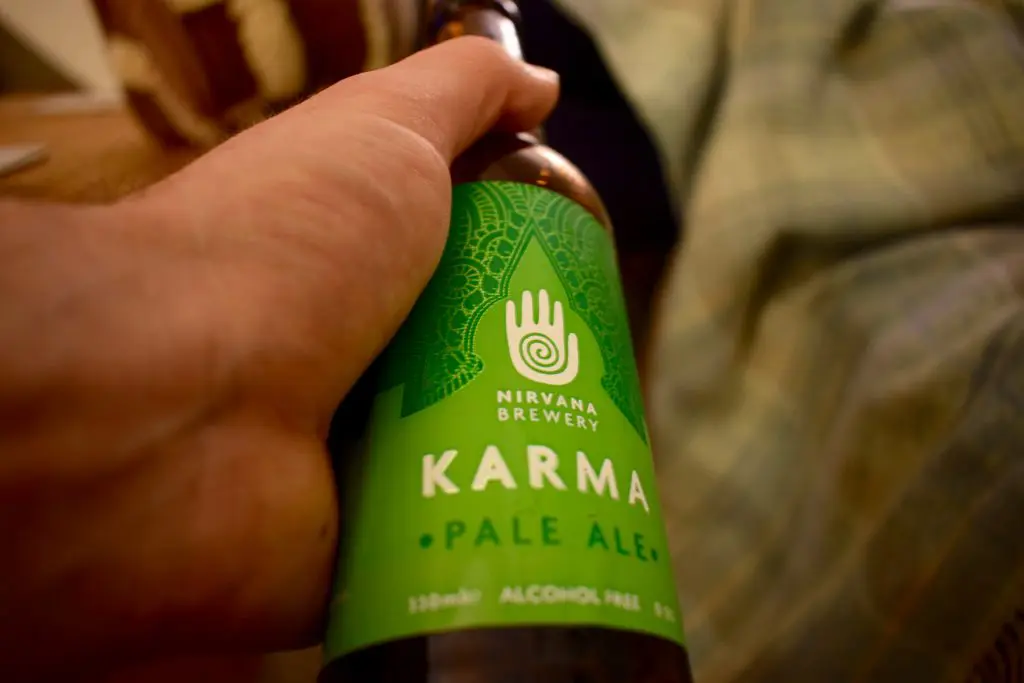 Its Hoppy Pale Al (formerly "Karma") is the pick of the bunch. This is a nicely balanced pale ale, which oozes citrus and mango aroma and flavours. It's not overly bitter, so it's a great thirst-quencher.
Karma's low in calories too – just 30 per 330ml bottle.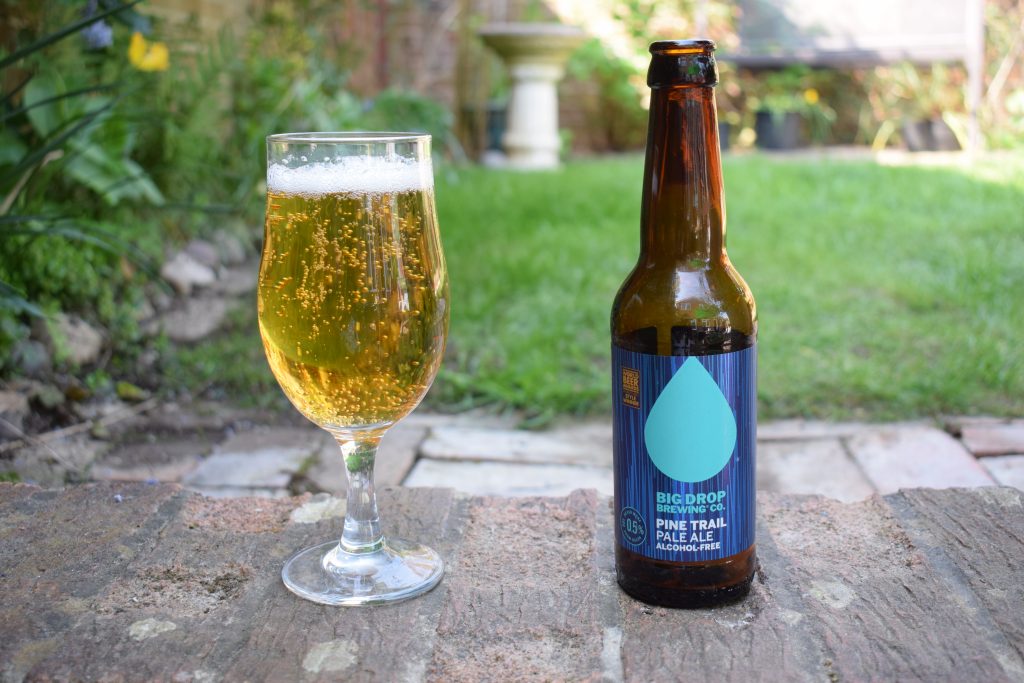 Big Drop's experimental head brewer Johnny Clayton has used a few tricks to produce a pale ale that rivals its higher-strength equivalents in taste, aroma and mouthfeel.
The soft and creamy body is complemented by a piney, tropical aroma and a malty, fruity flavour.
Pine Trail is gluten free too.
Big Drop "Citra IPA" started life as a limited edition version of the brewery's flagship "Pine Trail" (see above).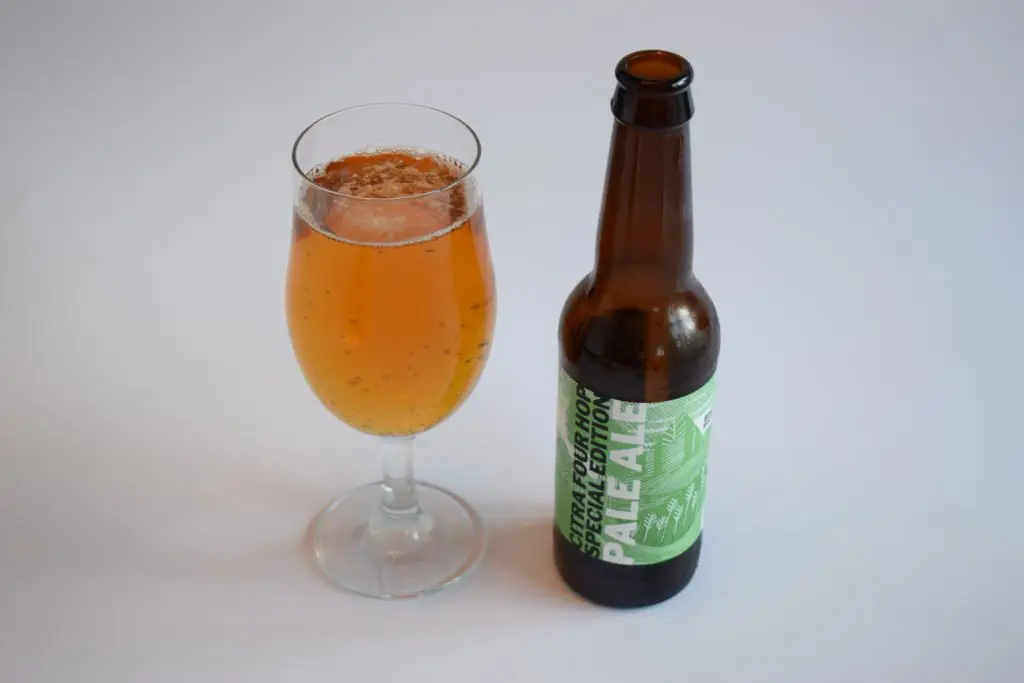 It contains four types of hops, with a focus on the relatively new US hop, Citra. As a result, it's fruitier than the original with many of the tropical and grapefruit aromas that the Citra hop is famous for.
A gorgeous beer if you like your new world hops.
Denmark's To Øl produces a handful of non-alcoholic beers along with a range of modern full-strength brews.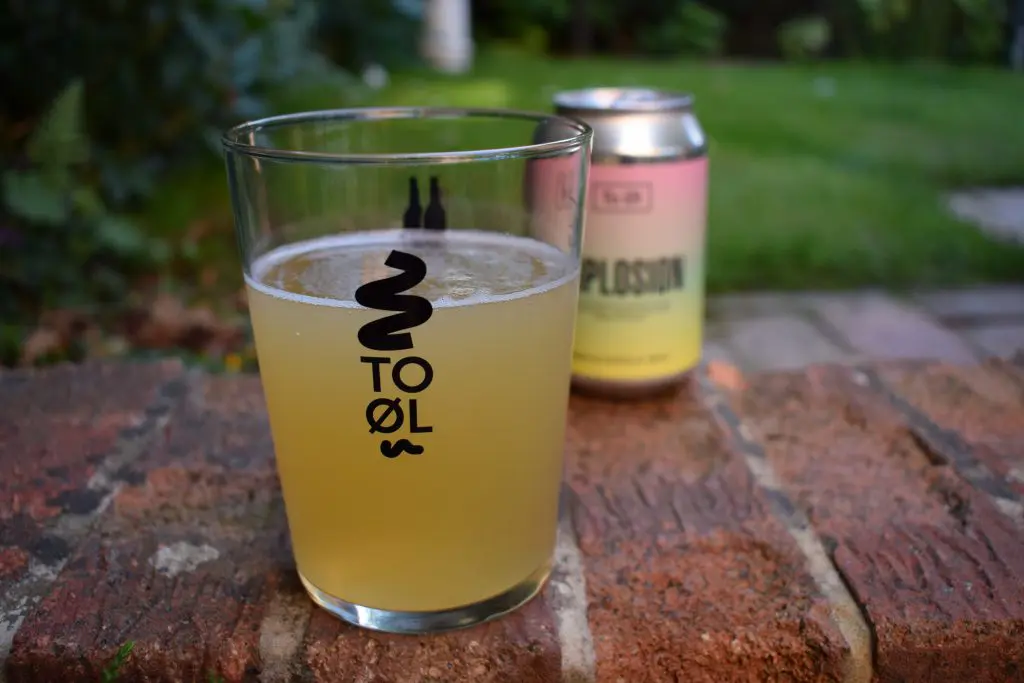 "Implosion" is a fruity, hazy pale ale with a luxurious mouthfeel. The aroma features tropical fruits and lemon, with a touch of wheat beer aromas – bubblegum and banana.
In the flavour, the tropical fruits are joined by pale and wheat malts with a decent hit of bitterness.
Beavertown fell out of favour a little with the craft beer community after it linked up with beer giant Heineken.
But who cares when it produces beers like Lazer Crush, a delicious IPA.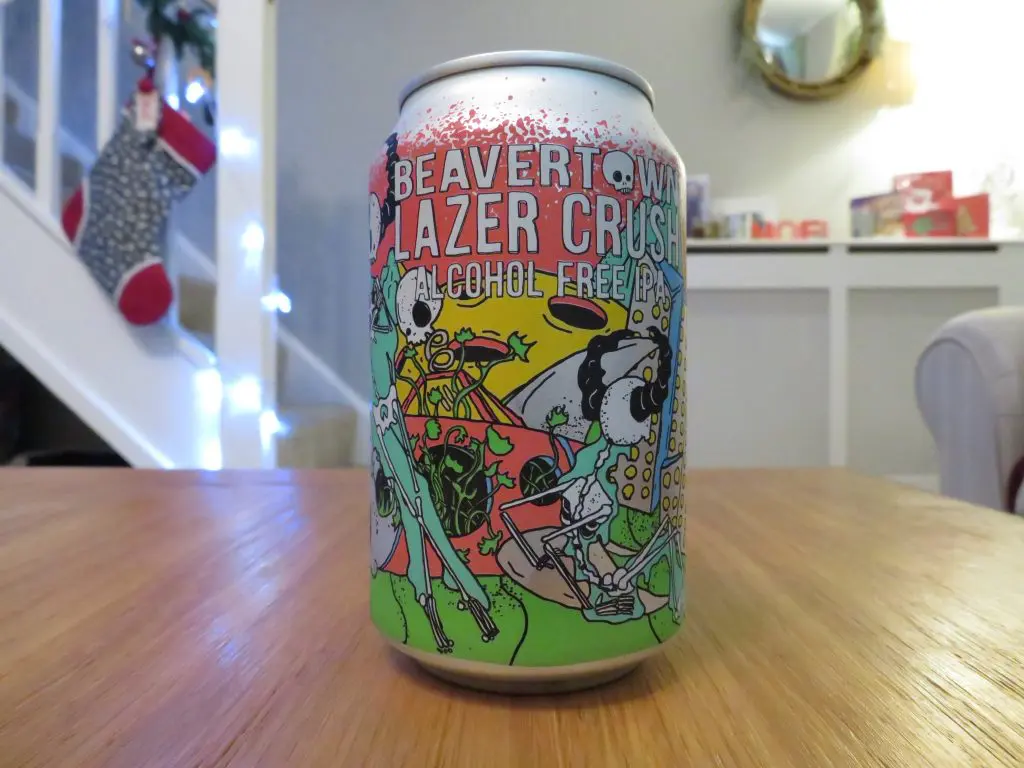 The body and mouthfeel on this one is smooth and gentle, appealing to cask ale drinkers.
And the hops and yeast have combined to a multitude of fruity flavours in the aroma and the flavour, backed by a reassuring foundation of pilsner malt.
Force Majeure is Belgium's first specialist non-alcoholic brewery. This beer is one of only a handful of tripel-style NA beers.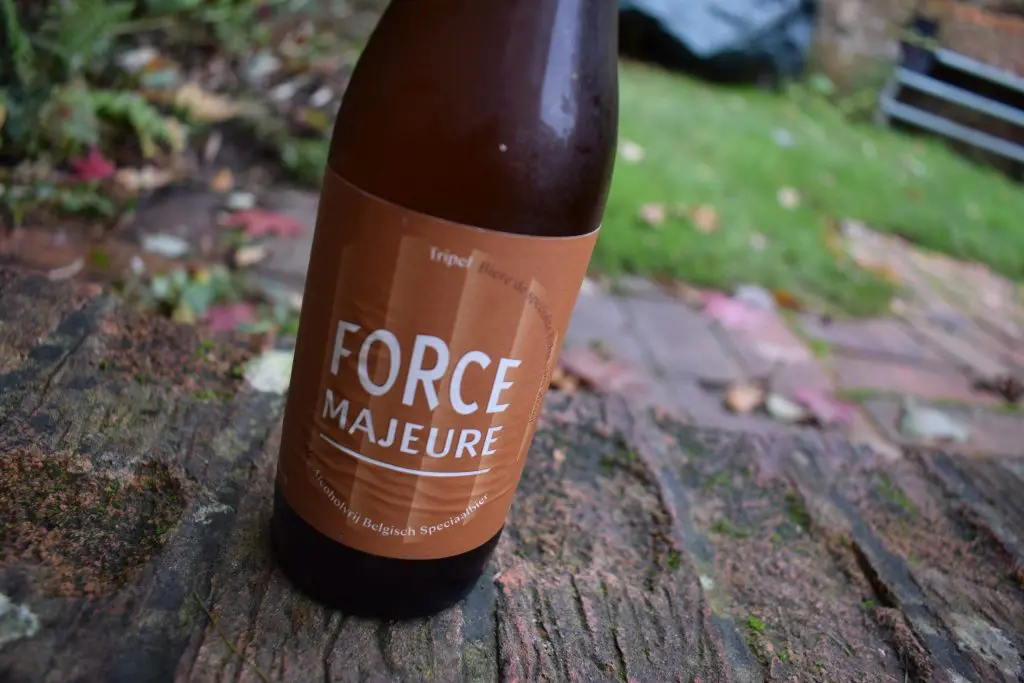 It features many of the features you'd expect in a standard tripel, including spicy hop aromas and loads of fruity esters in the flavour.
But the highlight is its full body and soft mouthfeel, belying its status as an ultra-low-alcohol beer.
It's common knowledge that alcohol-free beer is usually healthier for you than standard beer.
One producer that's boosting NA beer's health and wellbeing credentials further is Fungtn, with its range of beers brewed with myco adaptogens – medicinal mushrooms.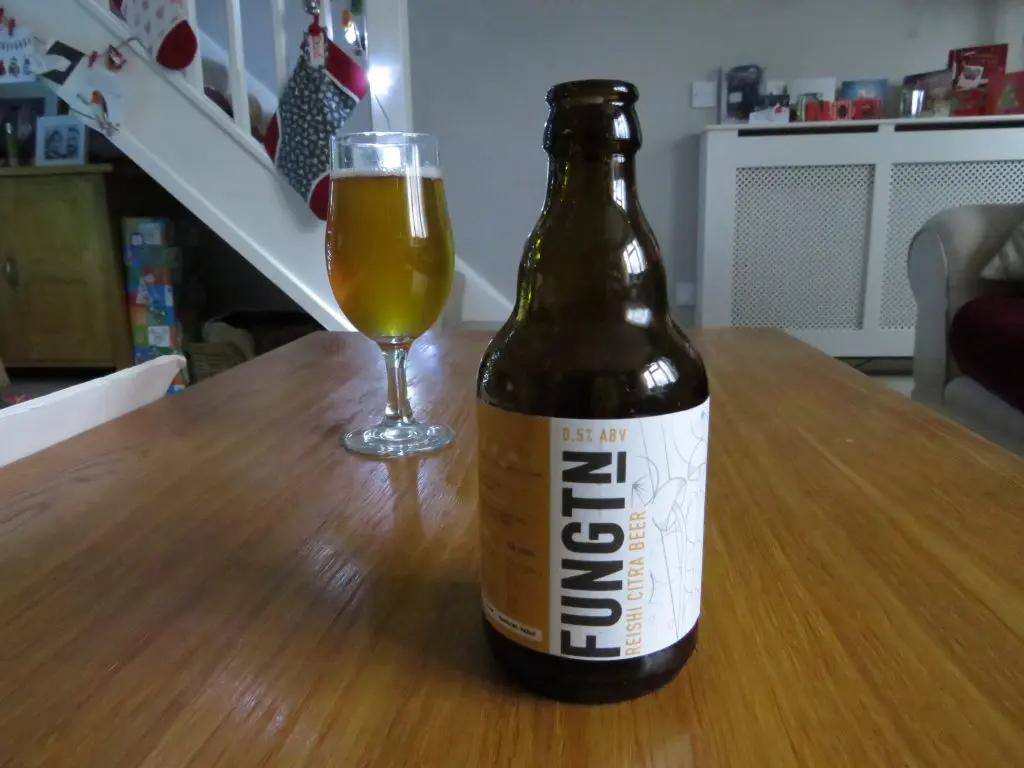 This one's brewed with Reishi mushrooms, which are said to help with health issues like anxiety and allergies.
Apart from a little earthiness that complements the other flavours – including mango, pale malts, lemon and even raspberry – there's no sign of the mushrooms on the senses.
"Hazy AF" is Brewdog's stab at a non-alcoholic New England India pale ale. And it's pretty good.
There's loads of tropical fruit and resinous pine in the aroma, a touch of malt flavour and a soft, low-carbonated mouthfeel.
Yorkshire's Hambleton Ales is well-known in the "free from" circles for its gluten-free beers, including a gluten-free cask ale.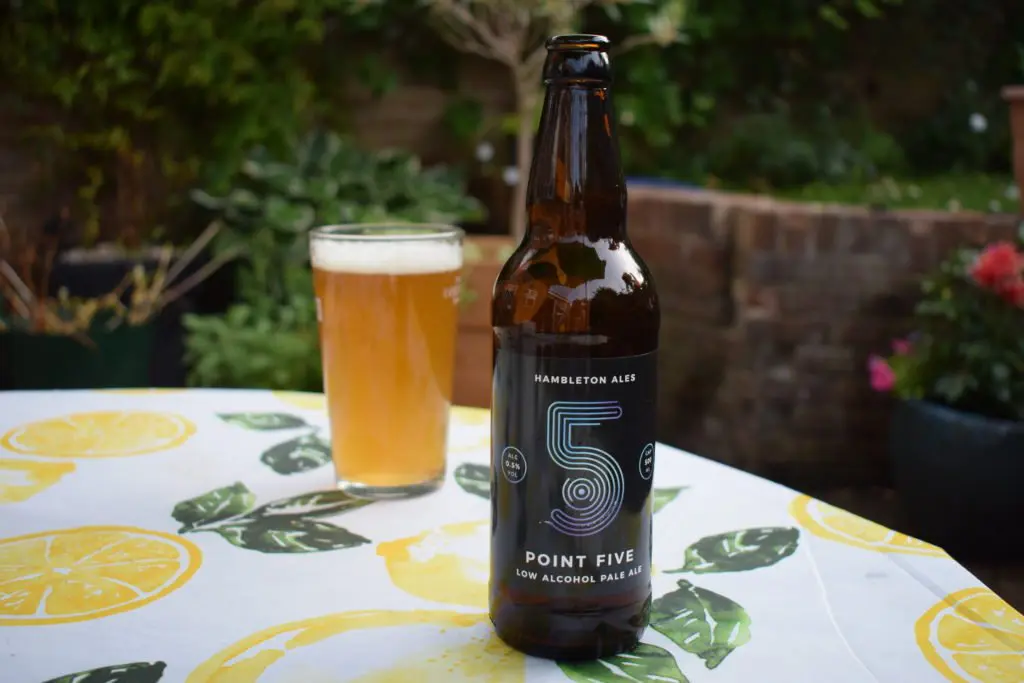 Cloudy, with a fruity, musty, malty aroma and flavour and a balanced dash of bitterness, "Point Five" is Hambleton's first foray into alcohol-free beer.
With a smooth mouthfeel despite high carbonation, it's sure to be a hit with traditional ale drinkers, despite its modern, hoppy aromas.
Many traditional breweries have tried – and failed – to produce a decent alcohol-free pale ale to go alongside their full-strength ranges.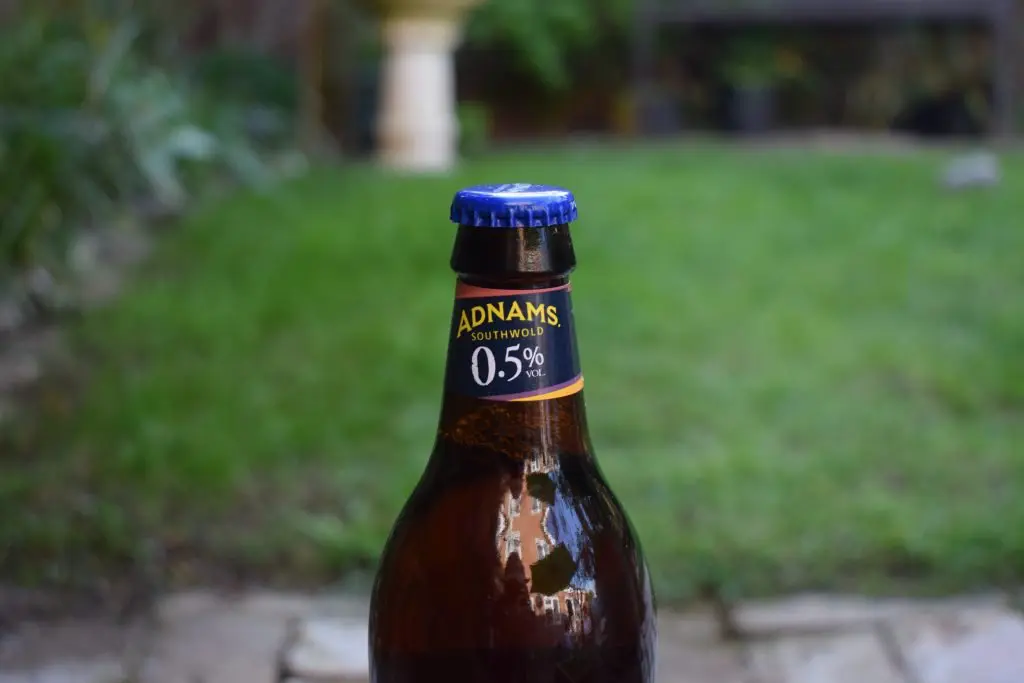 Adnams has finally cracked it with its alcohol-free version of its popular "Ghost Ship" pale ale. It has a superb mouthfeel and an aroma that's loaded with tropical fruits. It might it even be better than bottled version of the original.
Score: 7.4 out of 10
Selected stockists (UK): Hop & Hemp
"Easy Times IPA" is specialist CBD/non-alcoholic beer company Hop & Hemp's India pale ale.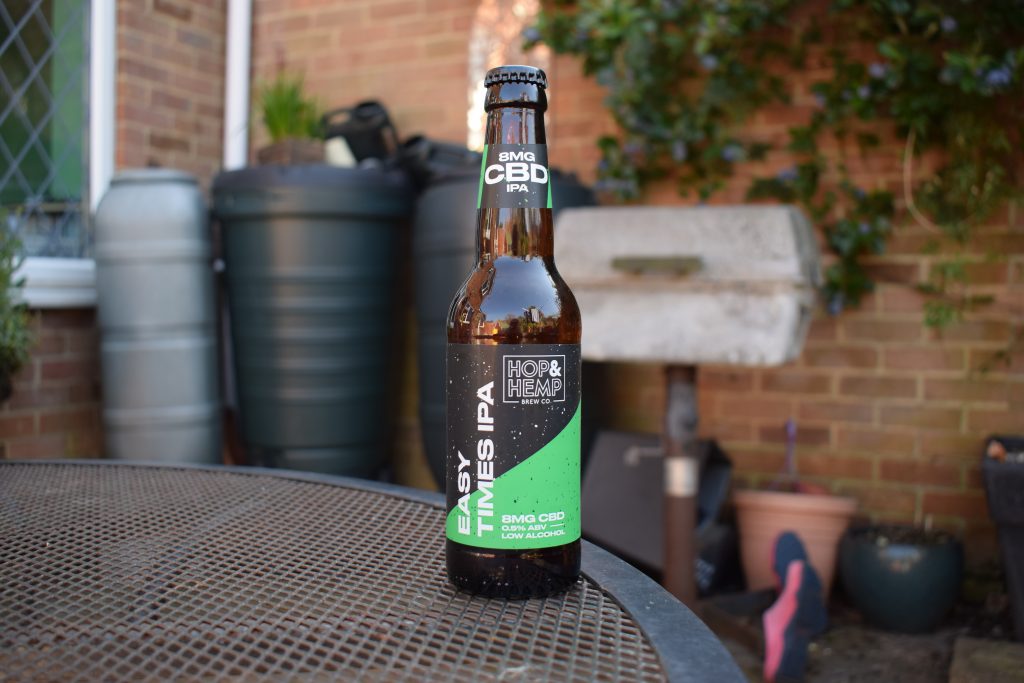 It features tropical fruits and caramel biscuit in the aroma with a viscous, sticky body and a good dose of bitterness. All with 8mg of CBD, if that's your thing.
Insel is based on the German island of Rügen and specialises in producing less common styles of beer.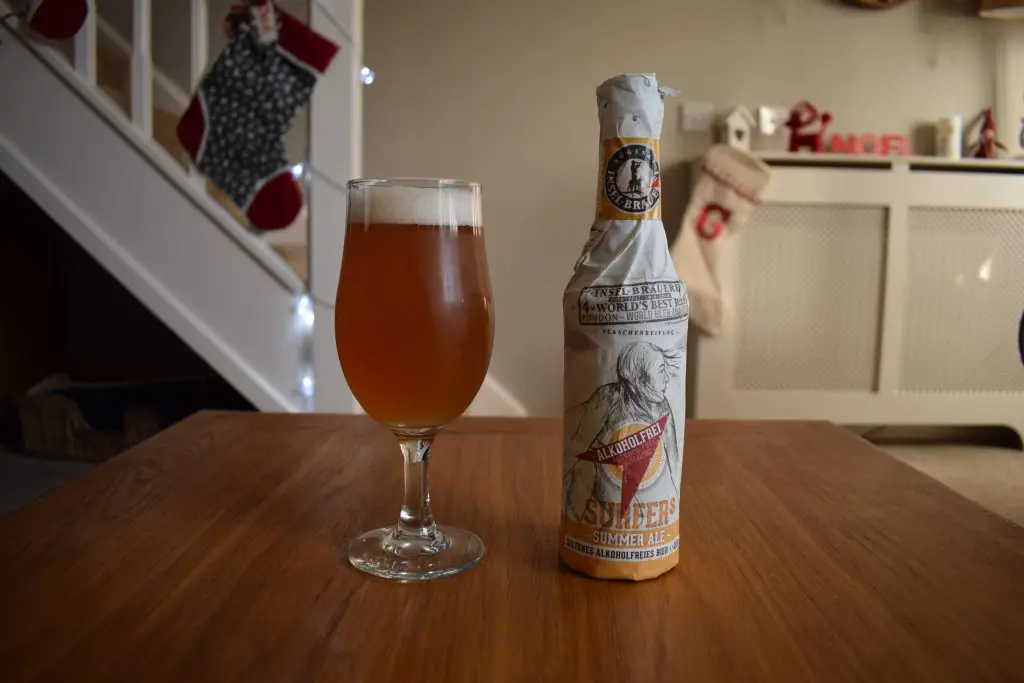 This beer – Surfers Summer Ale – features a balanced variety of malt, yeast and hop flavours with pale malt, lemon, passionfruit and sage on the nose and danker, plummier flavours in the taste.
With its creamy head and opaque amber colouring, it looks great too.
Danish gypsy brewer Mikkeller produces its non-alcoholic beers in Belgium, a country that has a long tradition of adding fruit to beer. So this pale ale laced with raspberry juice feels like a natural fit.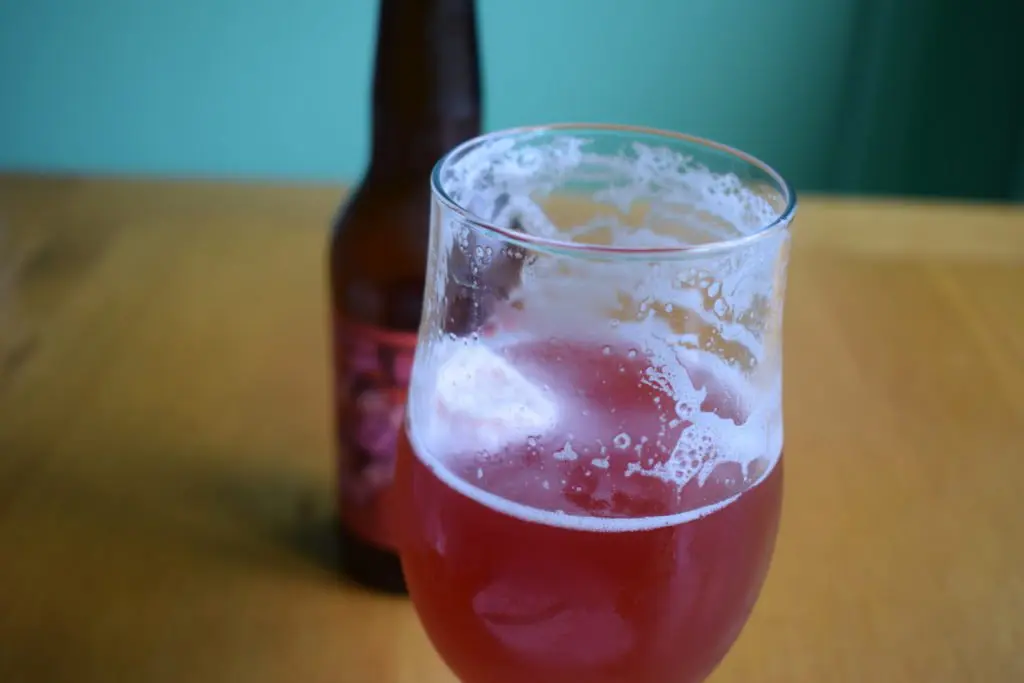 Acidic and tart, the cranberry/raspberry/passion fruit flavours in the aroma and taste get your mouth watering. And, the mouthfeel is juicy and creamy, with smooth carbonation.
Limbo Raspberry quite high in sugar and calories but it's a worthwhile treat if you want something a little different from the norm.
Upflow is an Australian brewery. But this "Toasted Malty Tide" beer is more akin to a traditional English bitter.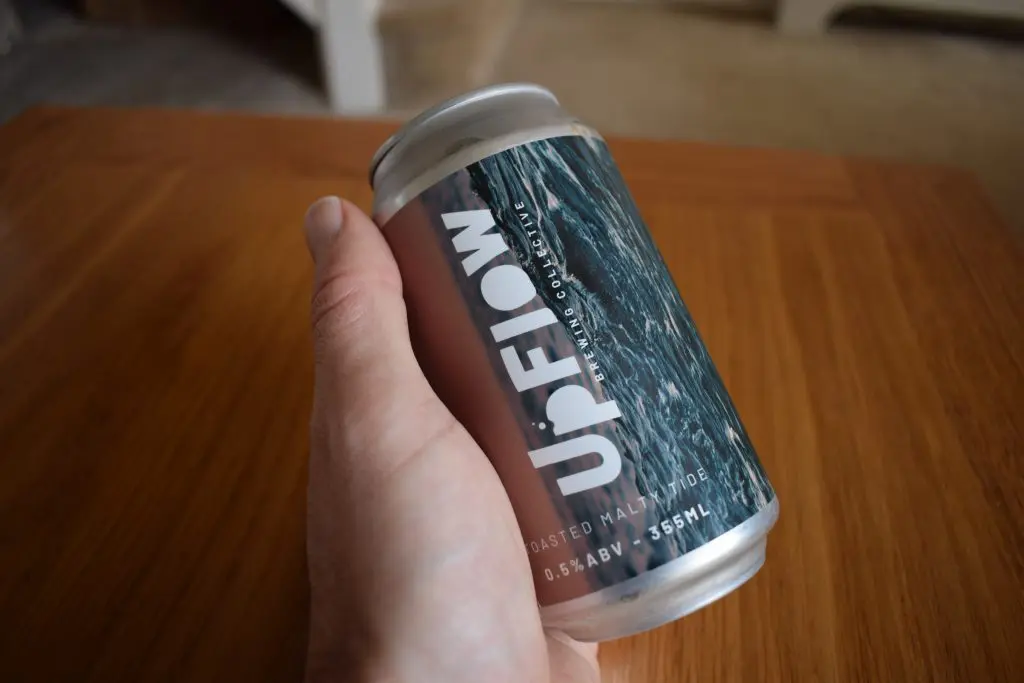 There's some classic flowery, spicy and fruity hop aromas and a light body with gentle carbonation.
Plus a lovely mix of fruity esters and malts providing caramel, roasted orange and even a touch of cocoa in the taste.
This pale ale from West Berkshire Brewery (WBB) features a decent hit of bitterness with lots of fruity esters and a good body.
But it's the aroma that takes centre stage, with tropical fruits and pine mixing in with caramel and toffee.
'Stripped Craft" is a hazy, lime-infused beer from Norway that also boasts aromas and flavours of pine, wheat, pale malts, lemon, grapefruit, grass and caramelised orange.
Especially suited to hot weather, it's a handy beer to have chilling in the fridge.
Score: 7.2 out of 10
Selected stockists (UK): Amazon*, Zeroholic* (use the code STEADY at checkout to get 10% off your Zeroholic order), Good Stuff Drinks* (use the code STDR5 at checkout to get 5% off your Good Stuff Drinks order), Wise Bartender*, Coast (use the code FIVE at checkout to get £5 off your order)
Coast Beer Co is a Scotland-based gypsy brewery, which brews its beers over in Belgium at De Proufbrouwerij. "Hazy IPA" is one of the brewery's two non-alcoholic brews.
Featuring three varieties of US hops and a grain bill that includes wheat, oats and rye along with pilsner malt, Hazy IPA is a fruity little number with minimal bitterness that makes it ideal for non-beer drinkers.
The aromas feature passionfruit, apple blossom, grapefruit and lemon with a funky, homey earthiness. The tarty lemon, lychee and apple flavour is balanced despite the lack of bitterness.
All this is supported by a creamy, softly carbonated mouthfeel and light to medium body.
Not your typical beer, but a great drink nonetheless.
The second of Mikkeller's "Limbo" series, "Limbo Blueberry" packs even more sugar than the raspberry version.
But it's still full of flavour, albeit more fruit than malt.
Although this is lacking the tropical fruit flavours of a typical New England IPA (NEIPA), you still get pine, citrus, grass and a little malt combining to create a complex and tasty ale.
Hazy with a gorgeous head, it looks the part too.
Coast have produced two versions of this India pale ale, with the alternative DDH (double-dry-hopped) version showcasing how using double the amount of hops affects the aroma, flavour and appearance.
Choose the DDH IPA is you like an extra injection of juice and fruit or the standard version of you prefer a touch more malt with your tropical flavours.
Score: 7 out of 10
Selected stockists (UK): Amazon*, Zeroholic* (use the code STEADY at checkout to get 10% off your Zeroholic order), Wise Bartender*, Good Stuff Drinks* (use the code STDR5 at checkout to get 5% off your Good Stuff Drinks order)
Packing in 46 IBUs, Drop Bear's "Tropical IPA" packs a good dose of bitterness as well as loads of malty and fruity flavours.
It's ultra-low in calories and sugar too. And it's gluten free as well as vegan friendly.
The rest
Here are the rest of the alcohol-free pale ales I've reviewed that didn't make the top 25:
The best non-alcoholic stouts and dark beers
These are my top seven non-alcoholic dark beers including stouts and porters, followed by the other dark beers I've reviewed.
With hints of coffee, cocoa and vanilla in the aroma and flavour, plus a fluffy head and a thick mouthfeel, this has all the elements of an excellent milk stout, minus the alcohol.
A stunning drink, perfect as an after-dinner beer or something to enjoy by the fire in the colder months.
Vegan friendly and gluten free, "Bonfire Stout" includes a touch of smoked malt in the grain bill.
The result is a smokey flavour, entwined with liquorice, cocoa, espresso, oak, cedar and pine. Plus a lick of grapefruit from Chinook hops.
The body is nifty for a low-alcohol beer too.
Yorkshire's Samuel Smith brewery has a reputation for being traditional, so it was a shock to me to see it embracing alcohol-free beer. But it's great it has.
With a superior mouthfeel similar to a cask-conditioned ale and some classic brown ale flavours including raisin, cocoa and wholemeal bread, it's worth seeking out if you like your darker ales.
A little lighter than its "Stout", Big Drop's alcohol-free "Brown Ale" is another dark ale that features vanilla and cocoa among its flavours.
Brewed to an English-style recipe, it's low on hop aroma and bitterness with a deliciously smokey malt base.
A handy non-alcoholic beer for fans of porters and low-ABV stouts.
If those gimmicky cinnamon-loaded beers that always appear in the run up to Halloween and Christmas have put you off spiced ales, Big Drop Brewing's version will likely make you think again.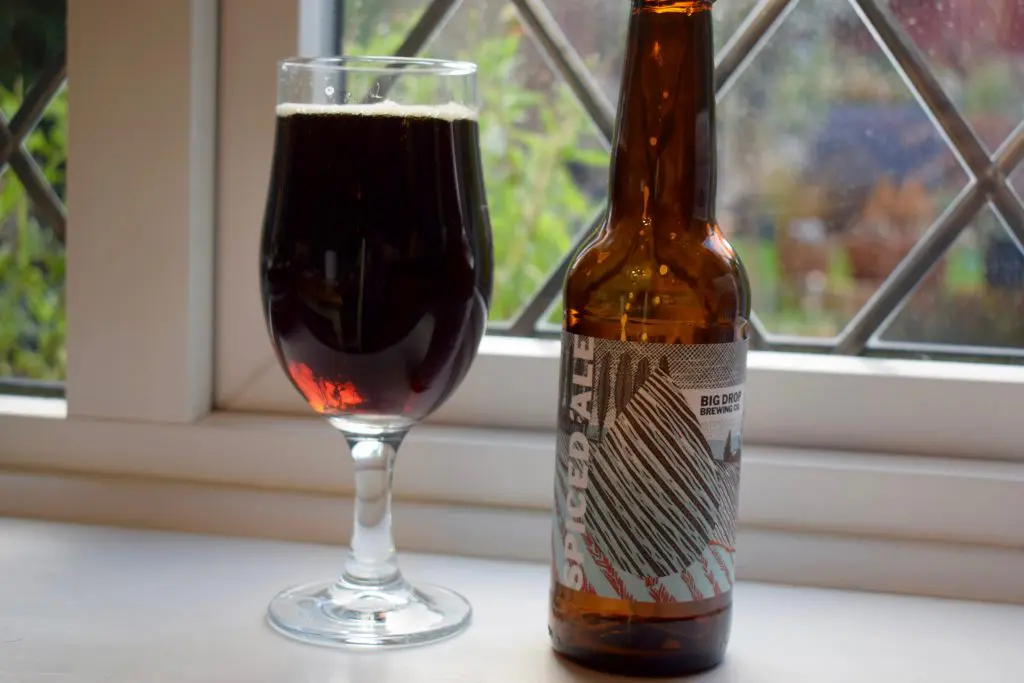 The spices at play in this one are cinnamon, ginger, nutmeg and cloves. Rather than overwhelm this non-alcoholic beer, they add a little warmth to the other flavours, which include a little burnt chocolate and a hint of berry.
Score: 7.1 out of 10
Selected stockists (UK): Harvey's
East Sussex's 200-year-old brewery Harvey's quietly released two non-alcoholic beers to go alongside its core range of traditional ales.
One is this non-alcoholic version of the brewery's "Old Ale".
Showcasing many of the characteristics of its alcoholic sibling, there's a deep, fruity tang with whiffs of red wine and loads of raisin and oak flavours.
Perfect for those long winter evenings.
Fruitier than it looks thanks to the esters created by Mikkeller's low-alcohol yeast, "Drink'in the Snow" is a great option all year round.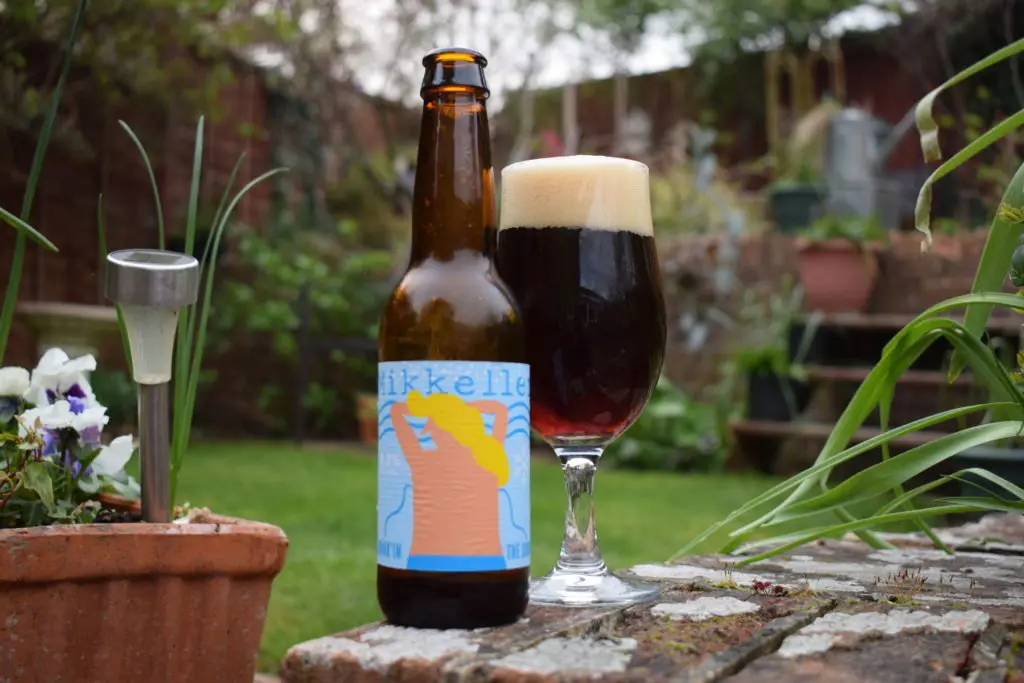 Unusually for a dark ale, there's tarty lemon flavours in the taste and aroma. All backed by a coffee and chocolate maltiness.
"Little by Little" is Thornbridge Brewery's second NA beer.
In the style of a milk stout, this beer offers a gorgeous, diverse aroma featuring coffee, cocoa, liquorice and a touch of dried fruit.
The flavour and mouthfeel don't quite live up to the amazing aroma. But it's an interesting and highly enjoyable beer all the same, perfect for those colder evenings.
Brewdog's first non-alcoholic dark beer is this coffee-infused stout.
The Bramling Cross hops in this one add some fruity flavours to an aroma unsurprisingly dominated by coffee and dark malts.
The taste includes hints of blackcurrant, which mingle with coffee, liquorice and caramel. An interesting one.
This beer is described by the brewer as an oatmeal stout.
But the characteristics of Mikkeller's low-alcohol yeast gives it a citrusy tang you won't find in any stout.
And with flavours and aromas that include coffee and cocoa nibs alongside those fruity esters, it's a beer that's worth a try if you can overlook its non-adherence to the style guidelines.
The rest
Here are the rest of the alcohol-free dark beers I've reviewed that didn't make the top nine:
The best non-alcoholic wheat beers
Wheat beers include a hefty proportion of wheat alongside barley in the grain bill. Because of the extra protein that gives them body, wheat beers usually make decent non-alcoholic beers.
These are my top seven wheat beers, followed by the other wheat beers I've reviewed.
Schneider Weisse, which specialises in wheat beer, helped prevent the style dying out in the 70s.
It's produced this alcohol-free version since 2002. The creamy mouthfeel steals the show. The flavour, which is the perfect balance of sweet and bitter, isn't bad either.
Lowlander is known for brewing with botanicals like herbs, spices and fruit. This one features lemon and orange peel discarded by restaurants and bars.
More like a posh soda drink than a beer, the citrus dominate the aroma and flavour with pale malts and wheat cutting through the sweetness.
Not one to choose if you're after a classic wheat beer. But a nice beer to crack open nonetheless.
Another exercise-themed alcohol-free beer from Mikkeller. "Energibajer" is a wheat beer but its more reminiscent of an American modern-style ale with mango and pine in the aroma and caramel mixed with tropical flavours in the taste.
The foam clings to the side of the glass as you drink, so it looks ace too.
By Bavarian standards, the Maisel brewery is new – even though it was set up in the 1800s.
Today, it's still in the Maisel family. And although it's branched out into American-style craft beers, it's still most famous for its wheat beers.
"Weisse Alkoholfrei" is the low-alcohol version of its popular "Original" wheat beer. With tones of ripe banana and clove in the flavour and aroma and low bitterness, this is a great choice for those who don't usually drink beer.
With a creamy mouthfeel, people looking for a replacement for traditional-strength beer will like it too.
A relative newcomer to wheat beer by German standards, Krombacher started producing this non-alcoholic version of its standard wheat beer in 2013.
Expect a spicy, lemony aroma and a nicely balanced sweet/sour/bitter flavour.
Mikkeller have brewed "Drink'in the Sun" at various strengths over the years. This one comes in at 0.3%.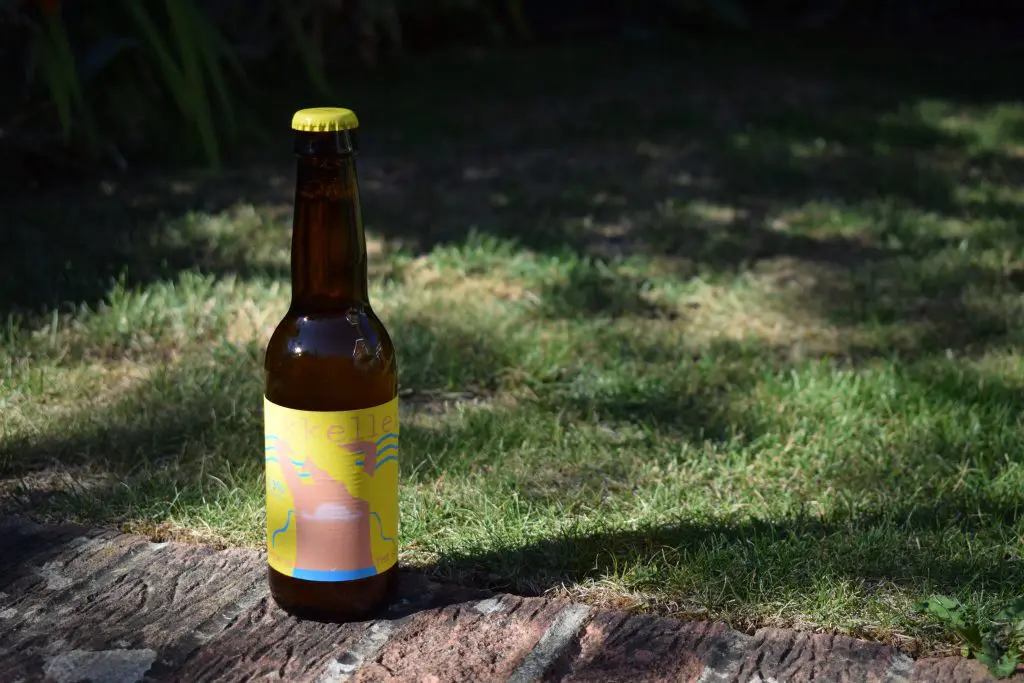 An American-style wheat beer, Drink'in the Sun showcases the brewery's own yeast, which is known for its fruity flavours.
The hops add some tropical flavours, while there's some graininess in there too making this a varied and refreshing drink.
Score: 6.4 out of 10
Selected stockists (UK): Amazon*, Booze Free, and many major supermarkets
Named after a monastery, Franziskaner is one of the world's oldest breweries. Now owned by global beer giant AB -InBev, "Alkoholfrei" is the brewery's non-alcoholic version of its flagship wheat beer.
This beer looks the part; hazy orange with a nice amount of froth atop. The aroma and flavour is quite sweet, with a hint of sourness mixed in with banana, clove and biscuit.
The rest
Here are the rest of the alcohol-free wheat beers I've reviewed that didn't make the top seven:
The best non-alcoholic sour beers
Sour beers are beers are intentionally acidic, tart or sour. These are my top five non-alcoholic sour beers.
"Drop Kick 0.5%" is Tempest Brewing Co's ultra-low-alcohol version of its "Drop Kick Me Jesus" 5.2% sour pale ale.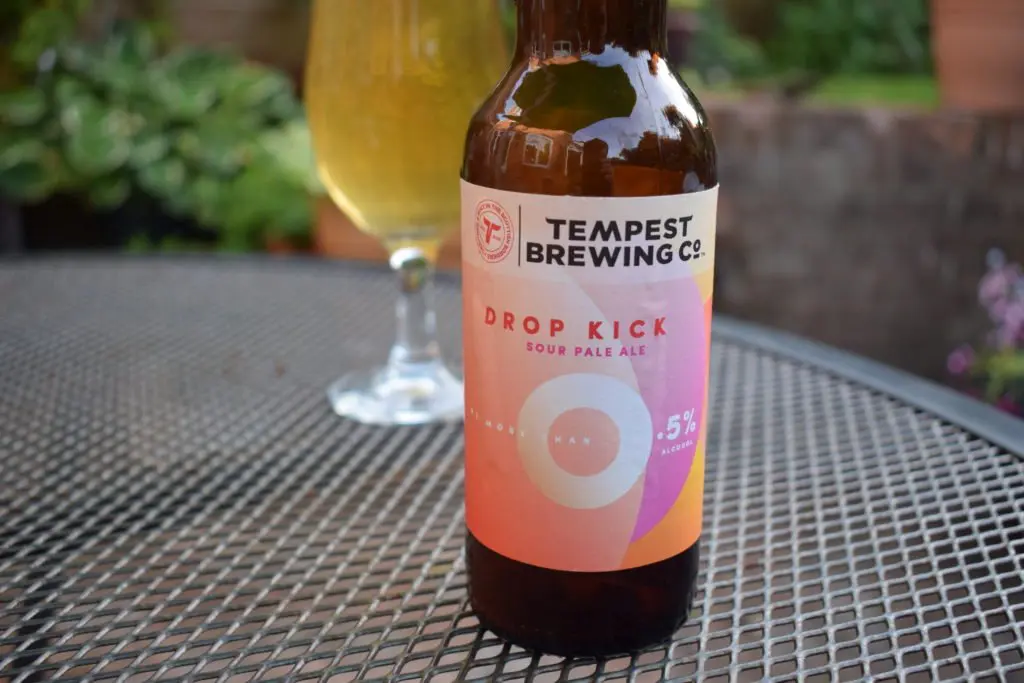 With yeasty, malty flavours missing from most AF and NA beers, the aroma and taste also features elderflower, mango, pineapple and lychee along with a balanced acidic tang.
Score: 7.3 out of 10
Selected stockists (UK): Eebria
This fruit sour is a collaboration between east London's Nirvana and London Fields breweries.
Made with UK-sourced blueberries, saffron and ginger, it's tasty and refreshing and a great option for those who don't normally drink beer.
"Hallo, Ich Bin" is Mikkeller's attempt at an alcohol-free Berliner Weisse, a sour beer that originates from – you guessed it – Berlin.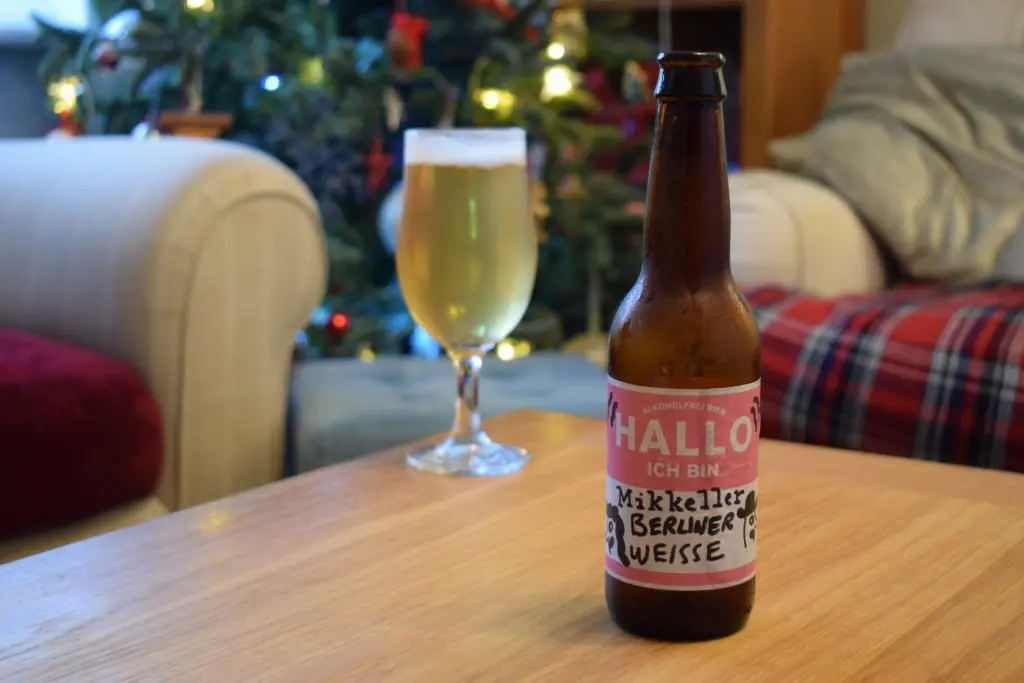 Many people drink Berliner weisses with fruit syrup, but there's no need with this one as Mikkeller's yeast has conjured up a lot of fruitiness in the aroma and flavour. There's some other interesting flavours in there too.
Another classic alcohol-free effort from Mikkeller.
If you like the flavour of passion fruit but find its sweetness overpowering, this beer if for you.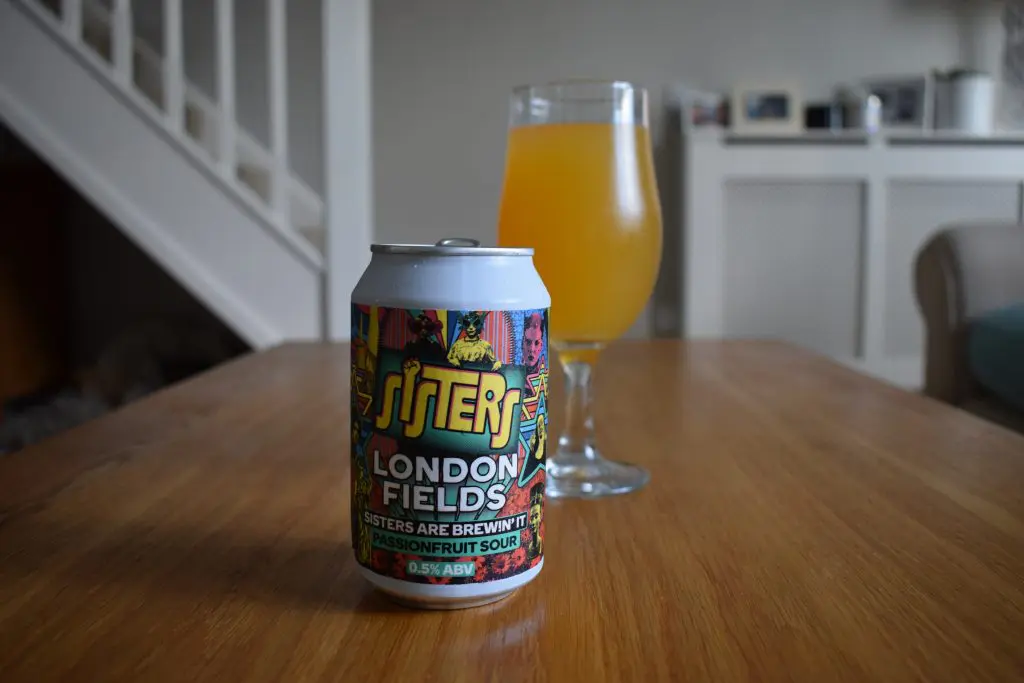 There's very little sign of any malt, and no hops in the ingredients. Luckily, the passion fruit shines through making for a refreshing, "grown-up" cocktail-style beer.
Score: 6.8
Selected stockists (UK): Zeroholic* (use the code STEADY at checkout to get 10% off your Zeroholic order), Wise Bartender*
Sour beers aren't to everyone's taste. But Big Drop's Sour Beer will appeal to fans of most beer styles, plus those who don't normally drink beer.
The aroma and flavour is clean and more like a pilsner than a bottom-fermented beer, while there's low bitterness and only a touch of sourness that sits nicely with its fruity flavours.
Score: 6.8 out of 10
Selected stockists (UK): Light Drinks* (use this link to get 10% off your Light Drinks order)
Brewdog's "Raspberry Blitz" sour is in the style of a Berliner weisse, where drinkers often add a shot of fruit juice to their beer before drinking.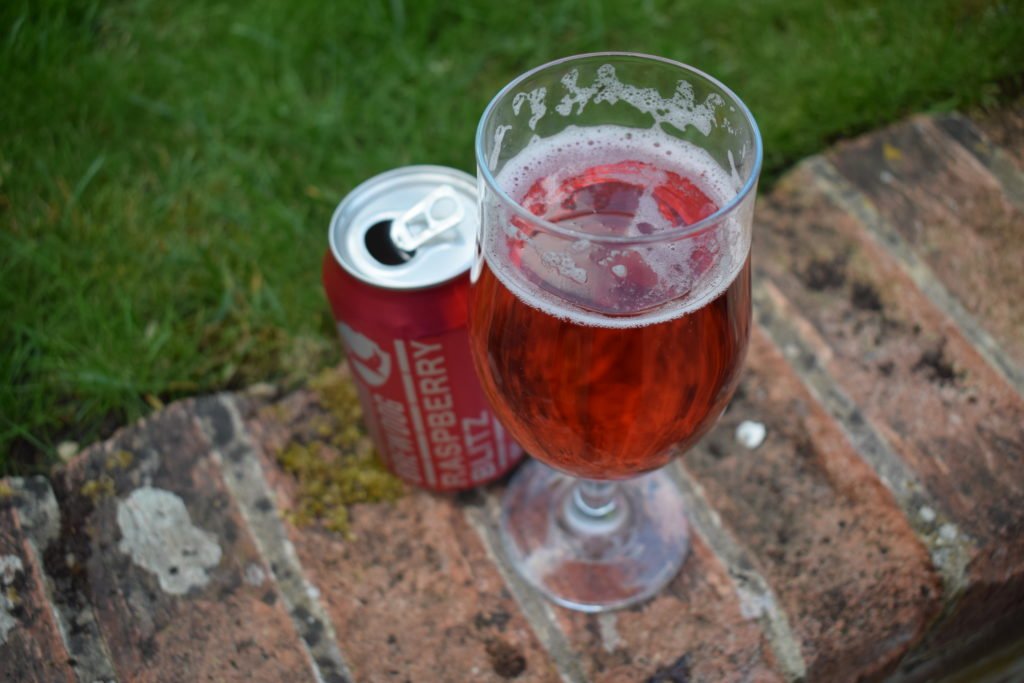 The raspberries featured heavily in the flavours – obvs – but there's also a touch of maltiness in the taste and earthiness in the aroma that make this sour a handy variation if you fancy something different to another pale ale or lager.
Although "Fruit Machine" is packed with blueberries and raspberries, it's malty and bitter, making it a good gateway into sour beers.
The body and flavours aren't quite as impressive as some of the other beers in this list. But the mix of caramel malts and fruit in the aroma make up for its shortcomings in the mouth.
Over to you
What's your favourite alcohol-free or non-alcoholic beer? Which ones have I missed?