Many people are surprised to learn that alcohol-free beer does contain a little alcohol (ethanol).
This ranges from microscopic amounts in 0% ABV (alcohol by volume) beer – often labelled as "not containing more than 0.05% ABV" – to 0.5% ABV, which is still labelled non-alcoholic or alcohol-free in most countries.
This might prevent you drinking alcohol-free beer if you want to avoid alcohol. But it's difficult to avoid all alcohol completely because it's in lots of everyday foods and drinks.
In this article, we look at why alcohol is present in many food and drinks considered "non-alcoholic". We'll also see which common foods and drinks contain alcohol and how much alcohol they contain.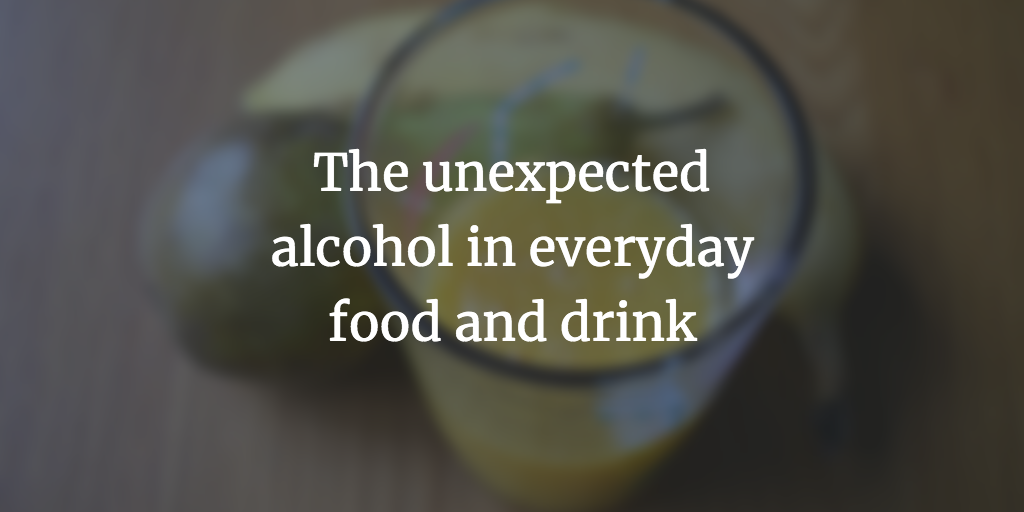 Why is there alcohol in many foods and drinks?
The alcohol in beer – including alcohol-free beer – is a result of ethanol fermentation.
This is where yeasts convert sugars into ethanol (alcohol) and carbon dioxide. Brewers of beers under 0.5% ABV either remove the alcohol from full-strength beer or use a process that only produces very small amounts of alcohol.
Ethanol fermentation is also used in producing many other foods, including all breads made with yeast, soy sauce and vinegar.
Most producers of fermented food and drink add yeast to kick-start fermentation. But it's only in the last few hundred years that we've understood yeast's role in fermentation.
Before that, brewers and bakers relied on spontaneous fermentation. This is where wild yeasts turn sugar into alcohol when the conditions are right.
Spontaneous fermentation is why some foods and drinks that haven't been intentionally fermented can also contain alcohol.
Foods and drinks that contain alcohol
So which everyday foods and drinks contain alcohol? And how much alcohol do they contain?
Researchers at the University of Kaiserslautern looked into this in 2016 and published their results in the Journal of Analytical Toxicology. The aim of their study was to identify how much ethanol people – especially children – are exposed to in everyday food and drink.
Analysing food and drink available on the German market, they found that the following foods and drinks contain amounts of alcohol in varying amounts.
Foods that contain alcohol
burger rolls – up to 1.28g per 100g (1.28% ABV)
rye bread – up to 0.18g per 100g (0.18% ABV)
banana (ripe) – up to 0.2g per 100g (0.2% ABV)
banana (very ripe with dark bits) – up to 0.4g per 100g (0.4% ABV)
pear (ripe) – up to 0.04g per 100g (0.04% ABV)
cherry yoghurt – up to 0.02g per 100g (0.02% ABV)
Drinks (and vinegar) that contain alcohol
(Note that the study looked at the amount of alcohol in drinks and vinegar in grams per litre. Because they don't specify the weight of each item, we can't know the exact alcohol by volume – ABV. So I haven't included it here.)
white wine vinegar – up to 2.64g per litre
apple juice – up to 0.66g per litre (but most brands they tested were around 0.2g per litre)
orange juice – up to 0.73g per litre
grape juice – up to 0.86g per litre
For comparison, a 330ml bottle of 0.05% beer contains just over 0.1g of alcohol; a 330ml bottle of 0.5% beer, about 1.3g of alcohol.
The study didn't include soy sauce, which can come in at around 2% ABV.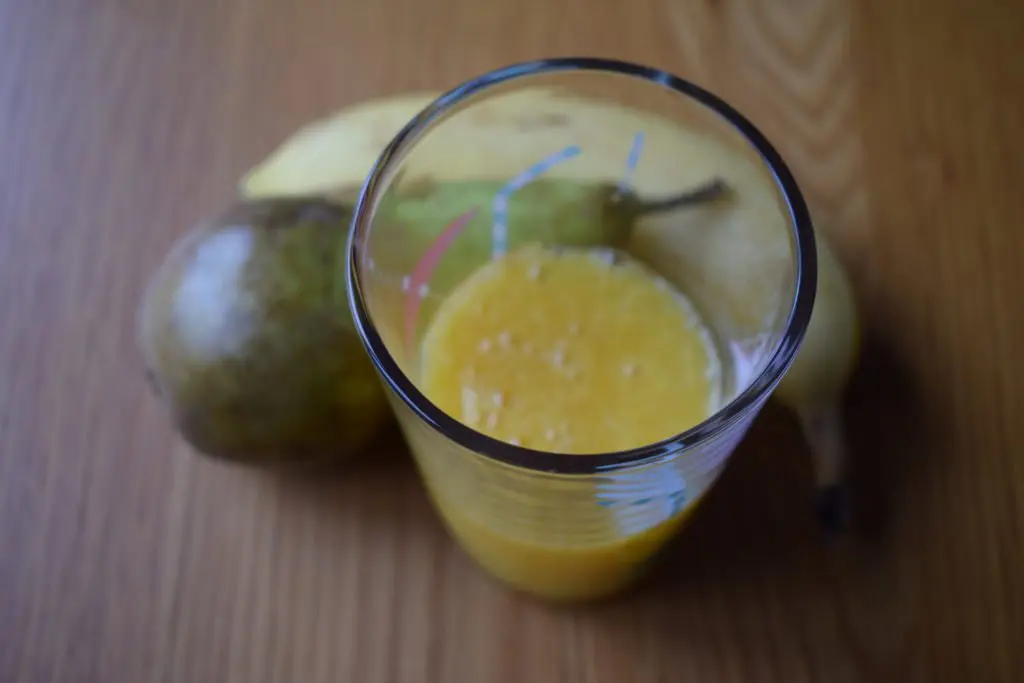 Conclusion
The University of Kaiserslautern study on alcohol in everyday food and drink concluded that children especially are exposed to significant levels of alcohol in everyday food and drink.
However, the amount of alcohol present in food and drink is still much lower than the amount in alcoholic drinks.
For example, there's 8g of alcohol in one UK unit. This means there's:
18.4g of alcohol in a pint of 4% beer or 175ml glass of 13% wine
8g of alcohol in a 25ml shot of 40% spirit
20.8g of alcohol in a pint of 4.5% cider
That's way more than the tiny amounts present in food and drink, especially when you consider the study looked at the amount of alcohol in drinks per litre rather than per serving (one serving of juice is usually about 250ml).
If you have an alcohol dependency
It's unlikely that you'll need to avoid all foods and drinks that contain alcohol if you're dependent on alcohol.
The amount of alcohol in the foods and drinks listed above is nowhere near enough to get you drunk. And – unlike low-alcohol and non-alcoholic beer – it doesn't provide the sensory cues that can make you want to drink alcoholic drinks.
However, the best advice is always to speak with a health professional or support worker if you have concerns.
Over to you
What other unexpected everyday foods and drinks have you come across that contain alcohol?