Despite many retailers positioning non-alcoholic drinks and gluten-free (GF) products beside each other on their "free from" displays, non-alcoholic/alcohol-free beer is rarely gluten free.
This is because most beers – whether they contain alcohol or not – are made from malted barley, a source of gluten.
Many beers also contain other gluten-containing ingredients, such as wheat and rye. Even the yeast used in brewing can contain gluten when the brewer re-uses yeast from previous brews.
However, this doesn't mean you can't buy gluten-free alcohol-free beer made from barley malt.
In this guide to gluten-free non-alcoholic beer, we'll look at the definition of gluten free and how this relates to non-alcoholic beer produced from barley malt.
We'll also explore how brewers produce gluten-free beer from barley and wheat, and highlight six of the best gluten-free non-alcoholic beers.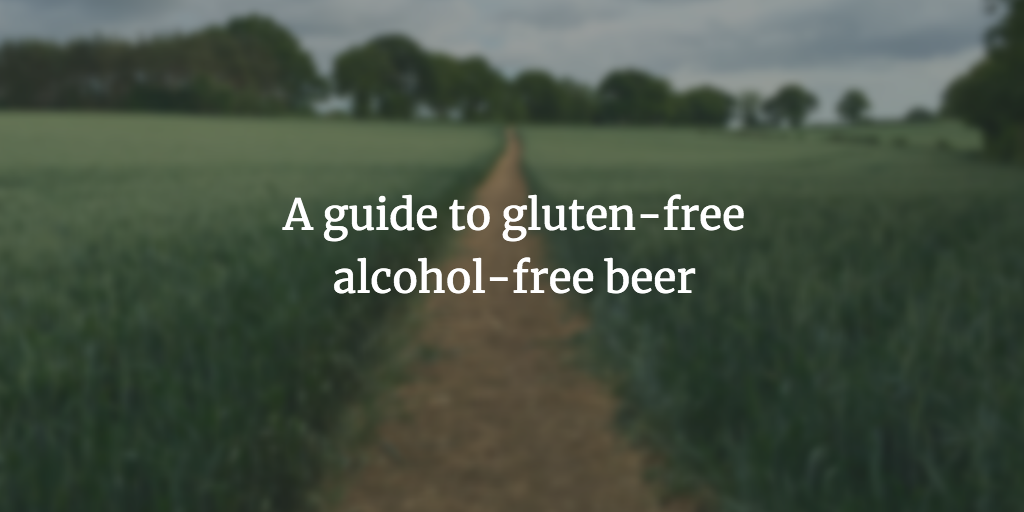 How gluten-free non-alcoholic beer is made
We've already mentioned that most beers contain malted barley and other gluten-containing ingredients.
So how do brewers make gluten-free beer?
Gluten-free grains
One method is to only use grains that don't contain gluten, such as corn, rice, sorghum or quinoa, to create a naturally gluten-free beer.
But this is challenging for even the most experienced brewers and there are few breweries making gluten-free – never mind alcohol-free – beer in this way.
Gluten-destroying treatment
Another way is to use gluten-containing grains, then apply a treatment to break down the gluten.
A common way to do this is to add an enzyme such as Brewers Clarex to the beer at the fermentation stage, which can break down the gluten in the beer to less than 20 parts per million (PPM).
Less than 20 PPM is the accepted definition of "gluten free" in many regions, including the UK and US.
Many brewers already use these enzymes because it prevents the beer developing a haze when chilled, which some drinkers don't like. The enzyme's gluten-destroying properties were only discovered recently.
This means that many of the beers on the market that use this enzyme are likely to contain less than 20 PPM of gluten. It's just that they're not tested for gluten, so aren't sold as "gluten free."
Safety of gluten free beer
The charity Coeliac UK says that food and drink with less than 20 PPM of gluten is safe for people who have coeliac disease. But, US charity Beyond Celiac disagrees.
If you have coeliac disease or another condition where you must avoid gluten, you might decide it's safer to avoid any products that contain barley and wheat, even if they're labelled as "gluten free". Most gluten tests can only detect levels of gluten down to 5 PPM, so it's impossible to know if a gluten-reduced product is ever completely free of gluten.
You should also be aware there's usually no requirement for breweries that produce gluten-free beer to test the level of gluten in their beer. Most do though. If you need confirmation, you can usually request a copy of a testing certificate from the producer.
Remember also there are situations when non-alcoholic beer can be bad for you, including if you have an addiction to alcohol.
Calories, carbs and sugar in gluten-free beer
The enzyme brewers use to produce gluten-free non-alcoholic beer has little to no effect on the flavour, body or calorie, carb and sugar content of the beer.
So gluten-free beer isn't less fattening or healthier for you than beer that contains gluten.
Gluten-free non-alcoholic beer brands
Spain's Ambar brewery released the first widely available gluten-free alcohol-free beer in 2011.
Specialist non-alcoholic beer brands that are known for their gluten-free bottled beers include Big Drop Brewing Co, Drop Bear Brewing Co and Jump Ship Brewing. Some of Big Drop's gluten-free non-alcoholic beers are available in cans and on tap in selected pubs.
Other non-alcoholic breweries, such as Nirvana, produce occasional gluten-free beers. There's also Free Star's lager, which isn't technically a beer but is gluten free.
Six of the best gluten-free non-alcoholic beers
Here are six of my favourite gluten-free non-alcoholic/alcohol-free beers from my 100+ non-alcoholic beer reviews. Each contains less than 20PPM of gluten and comes in under 0.5% ABV.
Important: Bear in mind that some stock may not be labelled as gluten free, especially older stock or specific beers that are produced in multiple regions. Read the label or description carefully when buying and get confirmation from the retailer or brewery if it's unclear.
One of the beers that convinced me non-alcoholic beer can be great, and still one of my favourites.
Pitch black with a beige head, Big Drop's Galactic stout features aromas and flavours of coffee, vanilla and cocoa.
Chuck its luxurious mouthfeel into the mix and you can see why this beer challenges many of the best alcoholic stouts.
Smokier than Big Drop's Stout thanks to some smoked barley malt, Bonfire Stout is the first dark beer from South Wales' Drop Bear Beer Co.
As well as a light smokiness, the flavours and aromas include cocoa, liquorice, espresso, oak, cedar and a touch of grapefruit from Chinook hops.
This one is useful alternative to Big Drop's Stout if you're vegan – there's no lactose (milk sugar) in this stout.
Big Drop's "Pine Trail" has all the flavours you'd expect in a modern pale – think pine boughs and tropical fruit – plus, a little apple blossom.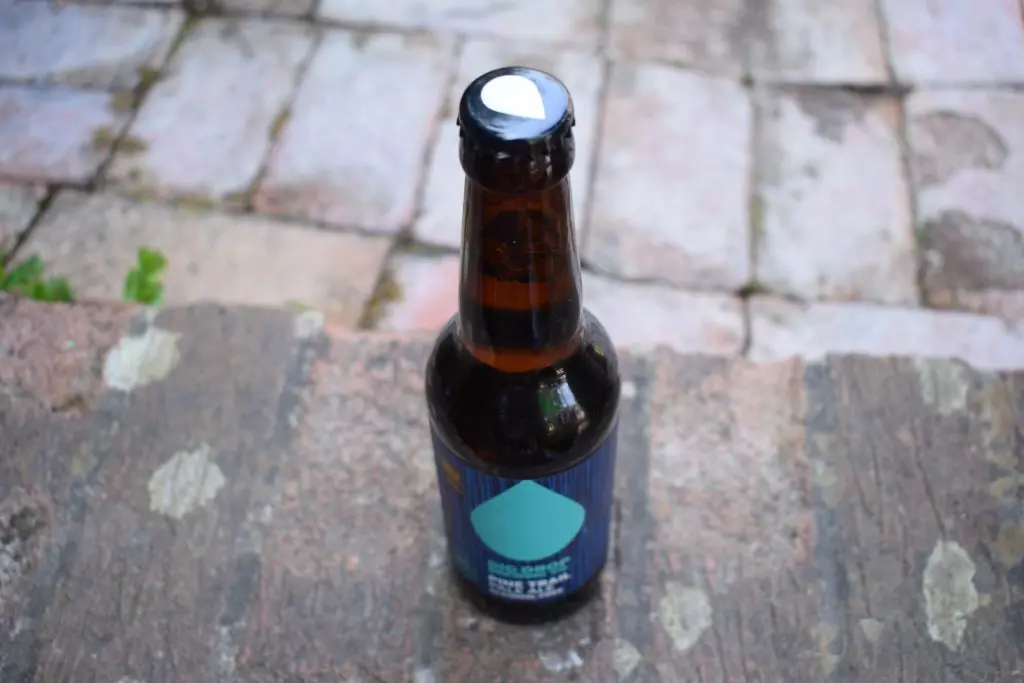 Pine Trail also features a soft mouthfeel and forgiving carbonation that will satisfy cask ale drinkers.
Packing high bitterness and lots of bubbles, Drop Bear's Tropical IPA is malt-forward, backed up with flavours of peach, burnt orange and a touch of earthiness.
Like the Bonfire Stout, this one is also vegan friendly.
A typical mass-produced lager, this ain't.
Citra hops produce mango and lychee in the aroma while the flavour features caramel malts and a comforting wheaty mustiness.
Manchester brewery First Chop has gone gluten free with the majority of its beer range, including its flagship NA beer, "Yes".
This American IPA features a tropical nose showcasing mango, grapefruit, pineapple and lemon, with a hint of grass and pine.
Then a great mouthfeel and body is backed up with more juicy flavours on tasting.
Over to you
What's your favourite gluten-free alcohol-free beer?