Mash Gang's "Spiritual Journey" is a 0.5% double-dry-hopped pale ale. In this review, get tasting notes and info on ingredients, calories, carbs, sugar and stockists.
If in doubt, go overboard with the "new world" hops…
It seemed as though all brewers of low and no alcohol beer were following this instruction when I started my reviews in 2018.
Even lagers – known traditionally for their simpler flavours and traditional European hop additions – got in on the act with beers like Pistonhead's "Flat Tire" and Clausthaler's "Unfiltered" stuffed full of US hop varieties like Cascade, Mosaic and Centennial.
Fortunately, further advances in brewing and production mean there's now more of an assortment of flavours and styles in the NA beer space.
But there's still room for those hoppy beers. Hence why the UK's Mash Gang has taken its already hop-laden "I am Death Become Destroyer of Worlds" NEIPA and added even more hops to create the aptly named "Spiritual Journey" (both 0.5%).
Mash Gang started producing its beers in 2020. It brews them at Leeds' Northern Monk brewery and Gypsy Hill Brewing in London. Spiritual Journey is brewed with Northern Monk.
Calories, carbs and sugar
We can't tell if Spiritual Journey is the exact same beer as I am Death Become Destroyer of Worlds (plus the extra hops). This is because the nutritional content is usually a giveaway, but SJ doesn't include the calories, carbs and sugar on the labelling.
(For reference, per 100g, I am Death Become Destroyer of Worlds has 11 calories, 2.2g or carbs and 0.1g of sugar.)
Ingredients
Spiritual Journey does feature the same core ingredients list as I am Death Become Destroyer of Worlds, although there are a couple of additions.
Grains
Along with barley malt, the grains also feature rye, wheat and oats.
Hops
The hop varieties are Magnum, Citra Cryo, Amarillo, Mosaic and Idaho 7. Each of these varieties hails from the USA, except Magnum, which was developed in Germany.
There's almost double the amount of hops in this one compared to I am Death Become Destroyer of Worlds. The Idaho 7 hops, which are said to impart mango, pine and pink grapefruit aromas, are added via dry hopping. This is when hops are added at the fermentation stage or later, adding more flavour but much less bitterness.
Yeast
The yeast is Kveik, a strain that hails from Norwegian farmhouse brewing.
It's known for producing esters that lead to tropical fruit flavours in the finished beer.
Other ingredients
Chilli and maltodextrin is also listed in the ingredients.
The additional ingredients not featured in I am Death Become Destroyer of Worlds are potassium sorbate and sodium metabisulfite, both common food additives used mostly as preservatives.
Flavours, appearance and mouthfeel
Spiritual Journey is lively on opening, resulting in a rather large and fluffy looking head if you don't pour carefully.
It's pale straw in colour and gives the impression of a soft and foamy real ale once it settles.
As with I am Death Become Destroyer of Worlds, the initial aroma is that of sulphur. Fortunately, the aromas promised by the hop bill soon come into play with pine, resin, passionfruit, lemon joining a wispy maltiness.
The sulphurous aroma fades as the hops take over.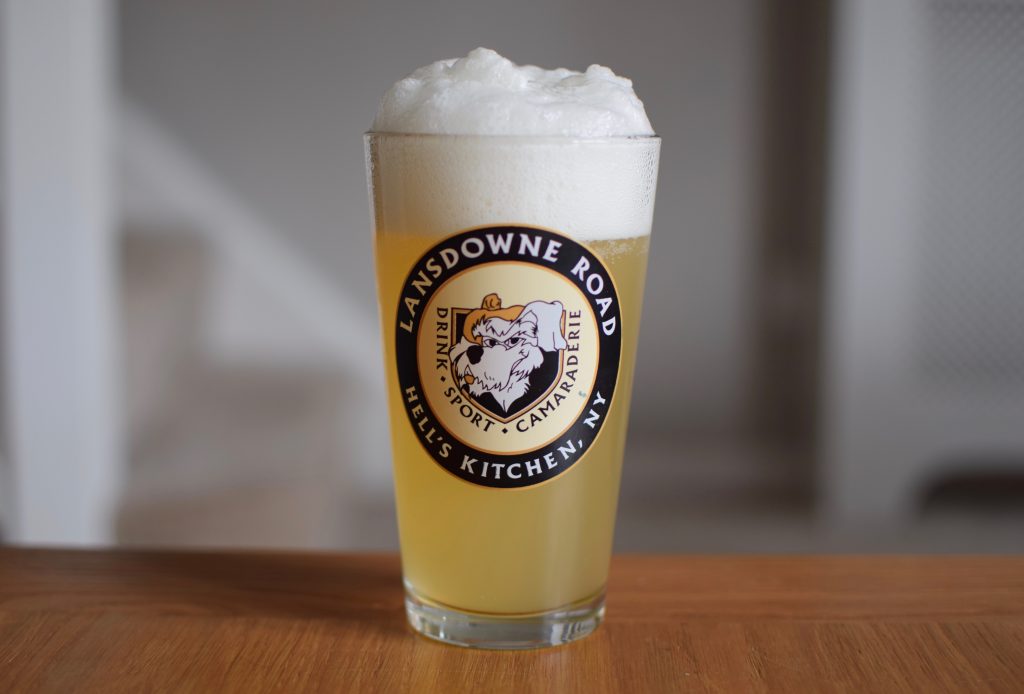 It might be the eyes – which can't help but focus on that bouncy head – playing tricks, but the mouthfeel is soft, no doubt also aided by the foam.
The carbonation is calm; the body medium. There's a satisfying dry finish after each sip.
The fruity hop flavours and yeast esters feature even more heavily on tasting. On a foundation of light malt and a resinous bitterness, there's blueberry, peach, pineapple, lemon, orange and mango.
The bitterness grows with each sip. but doesn't ever overpower the sweeter flavours.
There's no sign of that chilli. And no roasted malt, which is as expected.
Verdict
A lovely beer – apart from that slight flaw in the aroma. There's loads of variety in the flavours and the body/mouthfeel is decent.
I've only managed to get hold of a couple of Mash gang thus far – but I'm keen to try more asap.
Key info – Mash Gang Spiritual Journey
Name: Spiritual Journey
Brewery: Mash Gang
Style: pale ale
Alcohol content: 0.5%
Calories: unknown
Carbohydrates: unknown
Sugar: unknown
Ingredients: water, barley, rye, wheat, oats, hops, potassium sorbate, maltodextrin, chilli, sodium metabisulfite
Country: UK
Dispense: can (440ml)
Selected stockists (UK): Unknown