"Nyponsoppa" is an ultra-low-alcohol rosehip-infused pale ale from Sweden's Omnipollo brewery. In this review, get tasting notes and info on stockists, calories, carbs and sugar.
When I was a kid, rose hips (the reddy-orange fruit of the rose plant) only had one use – as homemade itching "powder".
Little did I know that they were edible. Had I known – and had I known about the delicious concoctions you can create using rose hips – I would have taken them home rather than remove the hairy seeds and place them down the backs of unsuspecting mates.
Rose hips gained a brief boost in popularity in World War 2, when the Government encouraged the public to forage for them so they could be processed into syrup for their high vitamin C content.
But their popularity has waned since – in the UK at least. A pity when you consider you can use them in everything from jam and bread, to herbal tea and wine.
Another rose hip dish, particularly popular in Sweden, is rose hip soup. More like a beverage than a soup, "Nyponsoppa" as it's known in Sweden is usually consumed as a snack or dessert.
And it's rose hip soup that provided Swedish brewery Omnipollo with the inspiration for its non-alcoholic (0.3%) rose hip-infused beer, also called Nyponsoppa.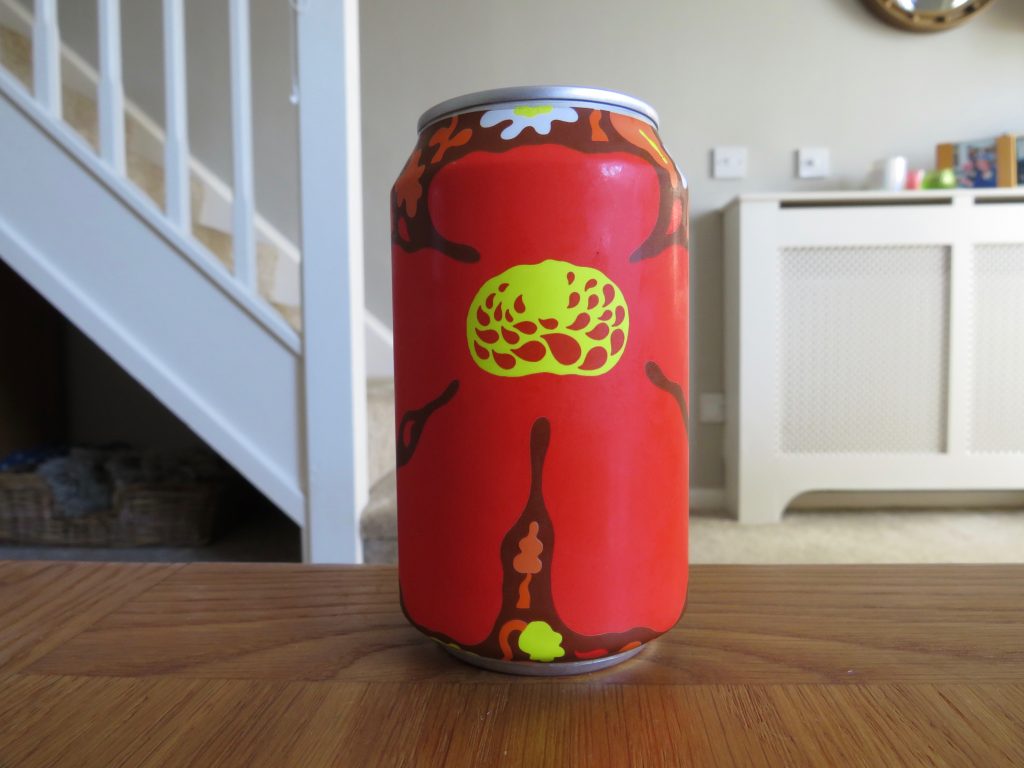 Founded in 2010, Omnipollo is one of a number of Scandinavian "gypsy" or "cuckoo" breweries, so-called because they don't have their own breweries, opting instead to brew with partner brewers.
Nyponsoppa is brewed at De Proefbrouwerij in Belgium, a brewery that also brews non-alcoholic beers from Mikkeller, Coast Beer Co and Beavertown.
Ingredients and how it's made
Nyponsoppa uses wheat, oats and rye alongside barley malt in its grain bill.
Alongside rose hips, the other listed ingredients are hops, yeast and water.
There's no info on the malt or hop varieties. It's suitable for vegans but isn't gluten free.
De Proefbrouwerij is well-known for brewing low-alcohol beers using special yeasts and specific brewing techniques, so it's likely that how Nyponsoppa is brewed.
Calories, carbs and sugar
It's probably best to view this Nyponsoppa beer in the same way as its namesake soup – as a dessert or treat.
There are a whopping 62 calories per 100ml. This includes 15.5 g of carbs (of which 7.5g is sugar).
Per 330ml can, that's 205 calories, 50g of carb and 25g of sugar.
So is it worth it?
Flavours, appearance and mouthfeel
Nyponsoppa isn't red like the rose hop itself, but hazel-coloured.
It's thick-looking and opaque, and pours with a substantial head of foam.
Once it settles, there's a little sediment that glistens at the bottom of the glass.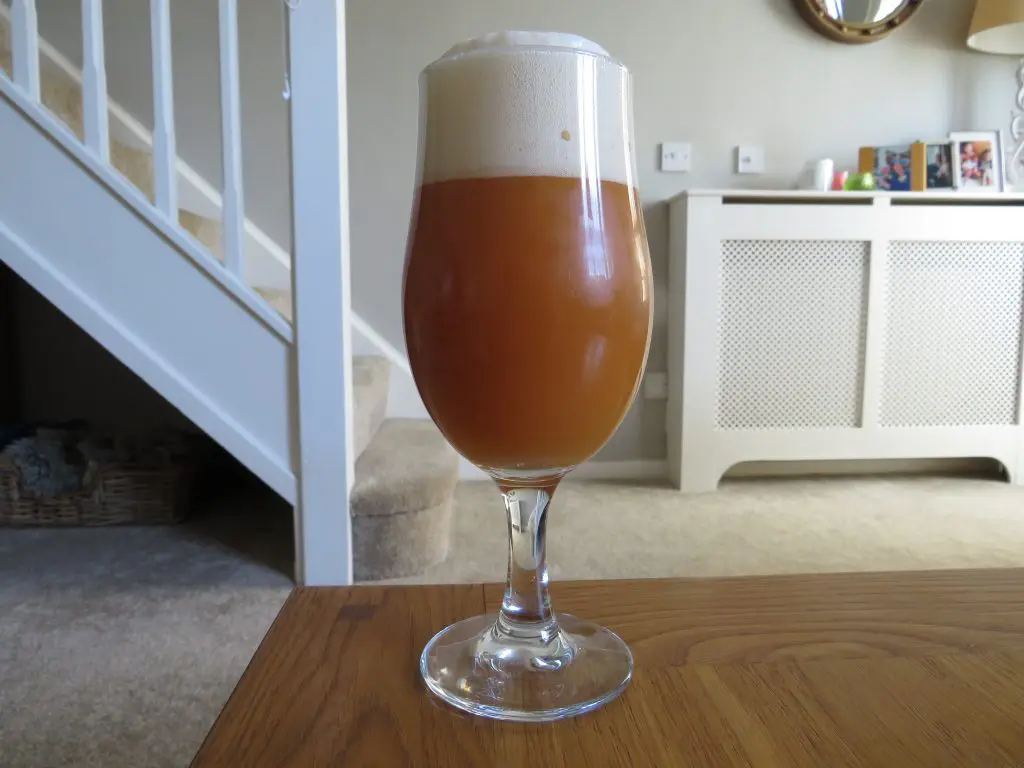 A cutting, sharp and varied aroma features grapefruit, raspberry, cider apple, tea, black pepper and a little toffee and caramel. It's fruity and woody.
The texture is almost as burly as a fruit smoothie with a gentle tickle of carbonation that might have more strength if it didn't have to fight through the fullness.
Despite the fruity texture, it's not sticky.
Despite an earthy foundation in the flavour, it's the grapefruit and apple peel that comes to the fore on tasting, backed up with some tea and toffee – an unusual yet effective combo that balances the sweetness that's only noticeable when it grows after a few sips.
The fruit flavours offer a little sharpness, leading to a drying, lip-puckering finish.
There's little to no bitterness.
Verdict
Nyponsoppa is an unusual yet delicious beer, probably suited to times when you fancy a sweet treat rather than a beer.
Despite the high sugar content, the multitude of flavours in the aroma and taste manage to keep the sweetness in check.
Key info – Omnipollo Nyponsoppa
Name: Nyponsoppa
Brewery: Omnipollo
Style: fruit-infused pale ale
Alcohol content: 0.3%
Calories: 205 (per 330ml can)
Carbohydrates: 50g (per 330ml can)
Sugar: 25g (per 330ml can)
Ingredients: water, barley malt, wheat malt, oats, rye malt, hops, yeast, rosehips
Country: Sweden/Belgium
Dispense: can (330ml)
Selected stockists (UK): Wise Bartender*