This beer is a 0.5% IPA from Netherlands brewery, Waterland. Get tasting notes and info on stockists, carbs, calories, sugar and calories in this review.
Do you remember the days when all of our food was grown organically?
No, nor do I because we've been using synthetic fertiliser and pesticides for years. Hence why the organic farming movement became a thing in the early part of the 20th century.
Most beers are produced with ingredients that use what's known as conventional farming methods (which would definitely be unconventional to a 19th-century farmer). This means farmers use synthetic fertilisers, pesticides and herbicides and intensive methods.
But there are a few breweries that either produce select organically derived beers or focus on brewing organic beers exclusively.
Netherlands-based Waterland Brewery is an organic brewery, that only uses natural ingredients. It's based in the North Holland province.
It's not a specialist low and no alcohol brewery. It produces a full-strength core range including wheat beer, blond, tripel, IPA, amber ale and gold blond. Its specials include a brut IPA and Christmas ale.
The simply titled "Low Alcohol IPA" is its sole 0.5% ABV beer.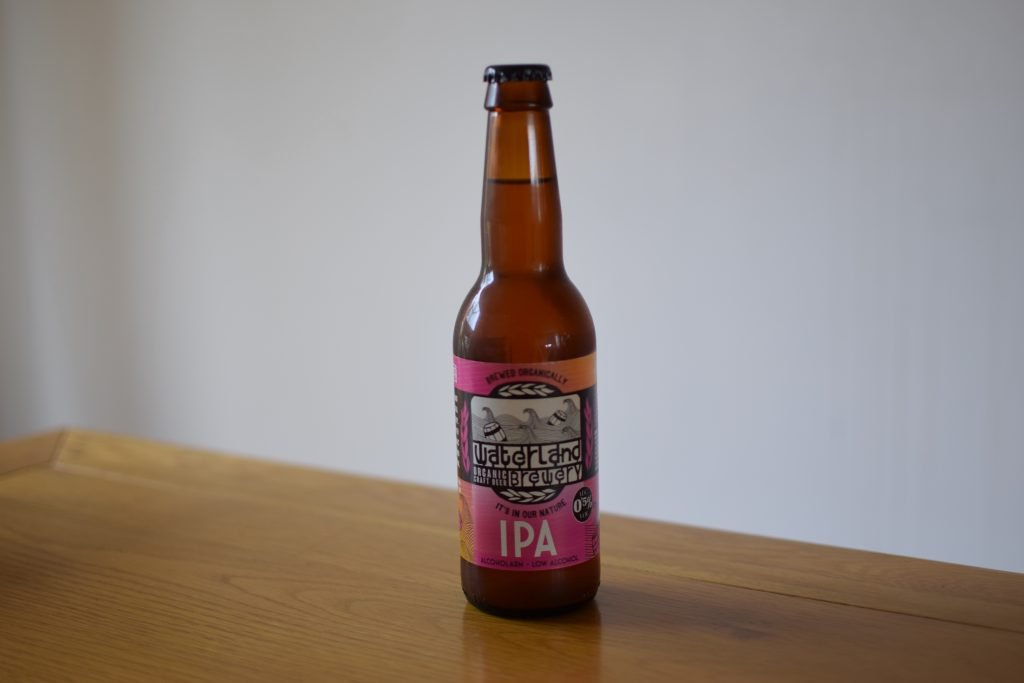 Ingredients and how it's made
The ingredients list is as simple as the name – water, barley malt, grain and hops. So no nasties and not even any other grain types to complement the barley.
Low Alcohol IPA contains gluten and may not be suitable for a vegan diet.
Calories, carbs and sugar
Low Alcohol IPA contains 25 calories per 100ml, which is 83 per 330ml bottle.
There's no info on carb or sugar content on the labelling, so it might be a beer to avoid if you're monitoring your carb or sugar intake.
Flavours, appearance and mouthfeel
Low Alcohol IPA is deep orange and opaque. It generates a small head on pouring, leaving a ring of lacing as you drink.
There's a small amount of sediment, so pour carefully.
The aroma features floral hops and pale malts with some orange and lychee.
The haze provides a heavyish medium body. The carbonation leads to tight bubbles that are gentle in the mouth.
The flavours in the taste again feature pale malts, lychee and orange. But they're joined by a subtle peachy character that makes this drink very refreshing.
The bitterness is low, but grows ever-so-slightly with each sip.
Verdict
With its subtle flavours, Waterland's Low Alcohol IPA is a simple and refreshing option. And perfect when you want something light, despite its full body.
I'd like to have experienced a little more bitterness – it is an IPA after all.
Overall though, a decent NA beer.
Key info – Waterland Low Alcohol IPA
Name: Low Alcohol IPA
Brewery: Waterland
Style: IPA
Alcohol content: 0.5%
Calories: 83 (per 330ml bottle)
Carbohydrates: unknown
Sugar: unknown
Ingredients: water, barley, hops, yeast
Country: Netherlands
Dispense: bottle (330ml)
Selected stockists (UK): Unknown