Unltd's Lager is a 0.5% lager-style beer with a complex aroma and clean flavour profile. Get tasting notes and info on calories, carbs, sugar and ingredients in this review.
A lot of non-alcoholic beer is marketed under the premise that you can drink as much as you want with no ill effects.
But that's not always the case. And it's not because many NA beers do contain a little alcohol – up to 0.5% in many situations (you can't get drunk on 0.5% ABV drinks, no matter how much you drink).
Instead, it's the sugar you need to watch out for.
Some non-alcoholic beers can contain up to 4g of sugar per 100ml, which is more than 20g a pint and two thirds of your daily recommended intake. So while there's nothing stopping you guzzling a few bottles of pints of these high-in-sugar brews, it's not a habit that will help your waistline.
Fortunately, for every non-alcoholic beer that's high in sugar there are dozens that aren't, justifying the drink as much as you want tag and allowing drinkers to realise the other health benefits of zero alcohol beer.
A recent non-alcoholic beer to join the low-sugar ranks is Unltd Lager. Founder Johnny Johnson set up Unltd when he stopped drinking alcohol himself, with the aim of recreating alcohol-free versions of the type of beers he previously enjoyed.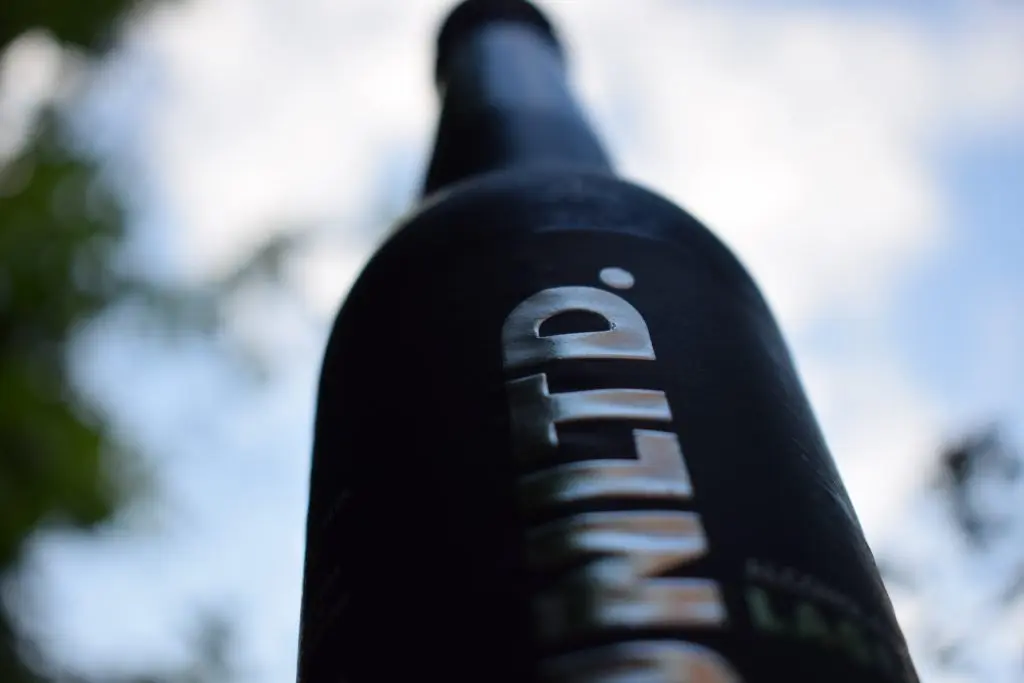 This lager is the brewery's first production, but there is at least one more style in development.
Ingredients and how it's made
Containing water, barley malt, wheat, oats, hops, yeast and maltodextrin (a common food additive that can aid head retention and body), Unltd Lager's ingredients and packaging mean it's suitable for a vegan diet.
Rather than brew a full-strength beer, then remove the alcohol, the brewers create an ultra-low-alcohol from the off.
Sugar, carbs and calories
As I've already mentioned, Unltd Lager is low in sugar – just 0.3g per 100ml.
Overall, there are 1.6g of carbs per 100ml and just seven calories making this one of the lowest-in-calorie beers.
Flavour, appearance and mouthfeel
A typical pale lager, this isn't. Unfiltered, it pours a cloudy rusty amber with lots of foam that settles down to leave a ring of bubbles. It looks great.
The aroma is initially simple, with complexity emerging with each sniff. There's a maltiness more reminiscent of a tasty bitter than a lager, with aromas of caramelised brown sugar and a touch of honey. Later, some lemon hop aromas join the malt and honey.
It has a low to medium body, with no tackiness and no syrupy feel. The carbonation is lively, with tight bubbles. But it doesn't feel overly gassy.
The simplicity that was promised in the aroma becomes reality in the flavour. There's a clean pale maltiness, with a touch or caramel and a dab of honey. This provides a balanced but uncomplicated taste. Bit it runs out of steam a little mid-way through each sip, with a little emptiness in the finish.
There bitterness is low, making it an easy drinker.
Verdict
If you're after a simple lager to chuck back, Unltd – with its interesting aroma and flavour – might not be for you.
On the other hand, if you savour flavour, you'll likely enjoy this one. The deep, malty aroma might even appeal to bitter drinkers.
Key info – Unltd Lager
Name: Lager
Brewery: Unltd
Style: lager
Alcohol content: 0.5%
Calories: 23 (per 330ml bottle)
Carbohydrates: 5.3g (per 330ml bottle)
Sugar: 1g (per 330ml bottle)
Ingredients: water, barley, wheat, oats, maltodextrin, hops, yeast
Country: UK
Dispense: bottle (330ml)
Selected stockists (UK): Wise Bartender*, Unltd