"Pilsner Zero Alcohol" is a 0% lager-style alcohol-free beer from Sainsbury's. Get tasting notes and info on ingredients, calories, carbs, sugar and stockists in this review.
Like pubs, most supermarkets in the UK were slow to take advantage of the rise in popularity of non-alcoholic beer.
I'm happy to say that many do now have a good selection of non-alcoholic beer, even if the variety on the shelves doesn't match that offered by the specialist online retailers.
The UK's second largest supermarket chain Sainsbury's showed a commitment to non-alcoholic beer earlier than rivals like Tesco and Asda by producing an own-brand non-alcoholic pilsner, which was brewed in Prague by the legendary Staropramen brewery.
The supermarket also opened the UK's first no and low alcohol pub – albeit as a two-day publicity stunt – offering alcohol-free brands such as Lucky Saint, Infinite Session, Old Speckled Hen and Heineken.
Recently, Sainsbury's has ditched its 0.5% Low-Alcohol Czech pilsner in favour of this 0% "Pilsner Zero Alcohol".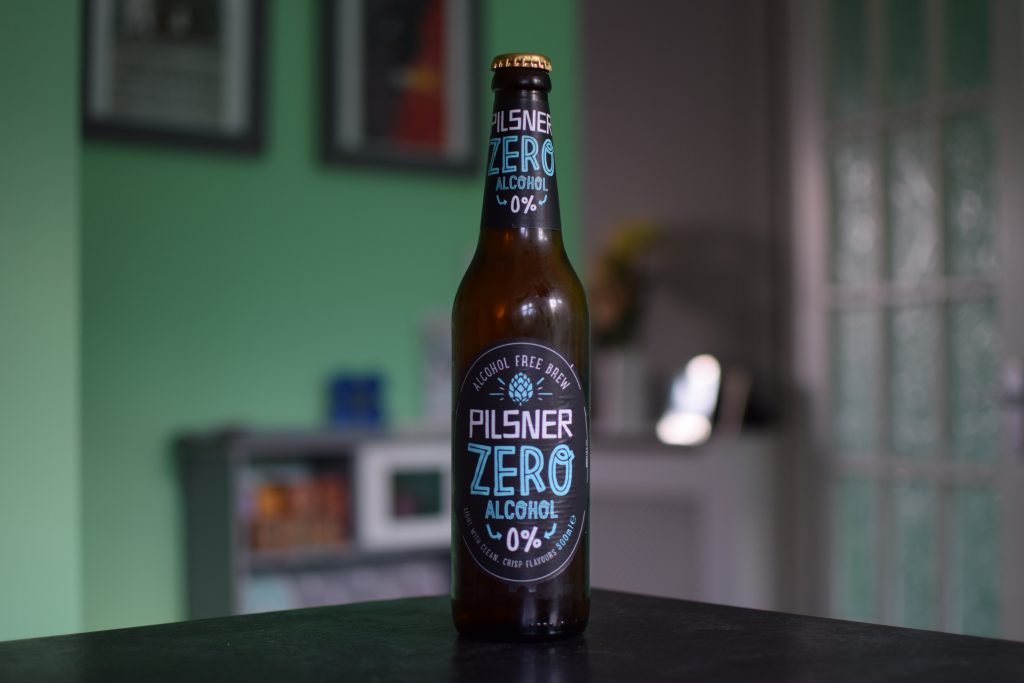 Rather than the Czech Republic, it's produced in France – like Aldi's two 0% lagers.
Ingredients
The ingredients are also similar to Aldi's French-produced lagers.
Along with water and barley malt, this contains citric acid, hop extract and natural flavourings. So it's not a traditional recipe.
The labelling highlights this beer is suitable for vegans. But it's not gluten free.
Calories, carbs and sugar
Pilsner Zero Alcohol also has identical nutritional content to Aldi's two 0% lagers.
There are 24 calories and 5.2g carbohydrate per 100ml. 1.8g of the 5.2g carbs are made up of sugars.
Flavours, appearance and mouthfeel
Pilsner Zero Alcohol is amber in colour and clear. After a little foaming on initial pour, the bubbles form a thin island, leaving it looking a touch devoid of carbonation.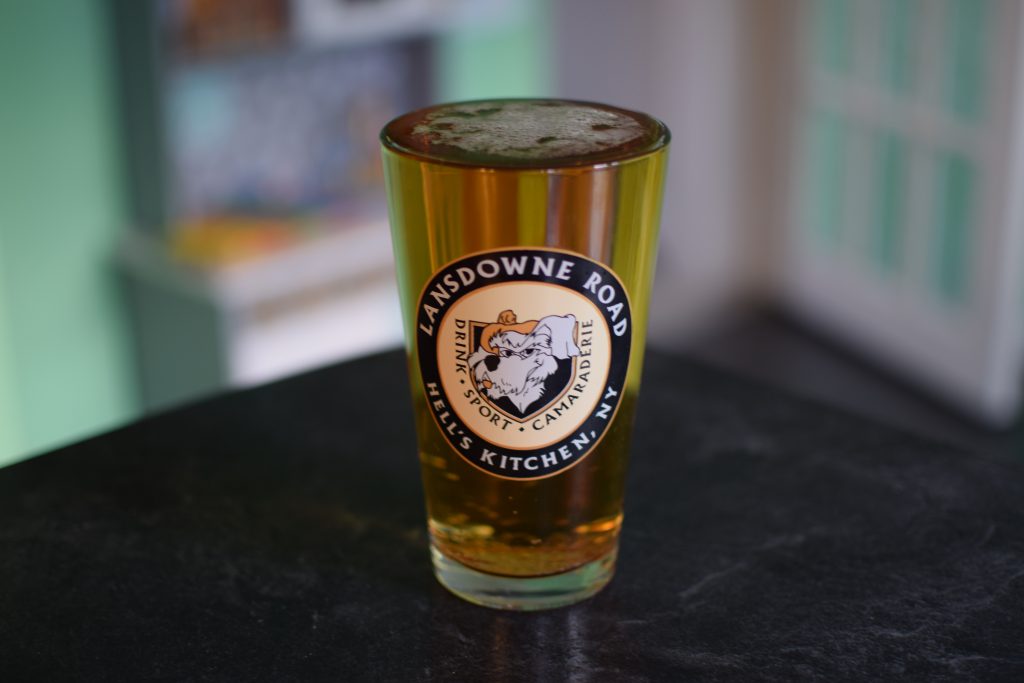 The light malts produce a grainy, sweetcorn-led aroma that also includes a little sage and aniseed from the hops.
As it warms, a caramel character enters the fray.
The body and mouthfeel ain't bad – light but with a syrupy texture that gives it some weight.
The tight bubbles are aggressive and a surprise considering its relaxed appearance.
The flavour is malt-forward as expected considering the character of the aroma. It's clean and simple, maybe a little too dull and one-dimensional with little sign of any hop flavour joining the malts.
There's low bitterness but the lack of flavours gives it prominence, despite malt sweetness doing its best to provide some balance.
As it warms, some fruit – not common in classic pilsners – makes an appearance – bitter lemon and peach in this case.
Verdict
Pilsner Zero Alcohol isn't a terrible beer and does the job if your only alternative is a sickly soft drink or plain water. But it features a couple of undesirable characteristics that the lack of flavour highlights.
That said, it is good value – £1.25 for 500ml.
Key info – Sainsbury's Pilsner Zero Alcohol
Name: Pilsner Zero Alcohol
Brewery: Sainsbury's
Style: lager
Alcohol content: 0%
Calories: 120 (per 500ml bottle)
Carbohydrates: 26g (per 500ml bottle)
Sugar: 9g (per 500ml bottle)
Ingredients: water, barley malt, hop extract, flavouring, citric acid
Country: UK
Dispense: bottle (500ml)
Selected stockists (UK): Sainsbury's